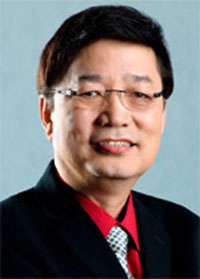 You may be familiar with the popular book "Rich Dad, Poor Dad" written by Robert Kiyosaki. I often cite this book as an example of how people have differing views about life.
Parents always remind their kids about the value of education. For sure, when we don't take education seriously, we lose much from life. But success in any business is a combination of many factors.
One of the keys to success is learning more and more about your business. Not everything is learned in school and learning does not stop when you step out of the classroom.
The wealth of experience of certain individuals is a good source of wisdom for entrepreneurs and aspiring entrepreneurs alike.
What is a mentor?
A mentor is a professional who shares knowledge and advice and helps a business grow. The relationship benefits entrepreneurs, employees and the mentor in many ways.
My years of being in the business has allowed me to help many who, I am proud to say, have established well-known brands in the Philippines. This is the reason why I love what I do.
A mentor acts as a guide and provides valuable information that can help an entrepreneur manage his business better.
Here are some of the things a mentor does:
Educates the mentee on how to accept feedback in important areas, such as communications, technical abilities, change management, and leadership skills
Helps the mentee better understand the organization's culture and unspoken rules, both of which can be critical for success
Helps the mentee learn to take better control of his or her career
Helps the mentee improve interpersonal relationship skills
Boosts the mentee's self-confidence
Provides an important networking contact for the mentee
Teaches the mentee how to speak up and be heard
Being in a mentoring relationship also benefits a mentor in many ways, such as:
Allowing the mentor to "give back" to both the organization and the mentee
Reminding the mentor how to listen actively rather than passively
Encouraging the mentor to share knowledge, which helps increase the mentor's sense of self-worth
Strengthening the mentor's interpersonal relationship skills
Teaching the mentor about other areas/departments within the organization
Helping re-energize the mentor's career
Entrepreneurs and employers who receive advice from an expert should also share this with their employees.
When employers act as mentors to their workers, both the business and employees benefit via:
Increased employee satisfaction – Studies have shown that employees who underwent mentoring programs have higher job satisfaction which then leads to increased productivity
Employee retention – Employees are likely to stay with their job when they become more aware of how they can improve themselves
Career Growth – Employees who become more inspired in doing their jobs are likely to get promoted a higher position
Quality of Services – When employees become more aware of what they should and should not do, they take better care of customers
Synergy – Employers can focus on highly skilled areas of work while employees do their jobs without too much supervision
Success is never far behind if you are open to people who can help you achieve your business goals. Seek advice from experts.
Get his latest book "35 Tips On Business" available on E-book and paperback at www.amazon.com
(Armando Bartolome is known as the Philippines' Franchise Guru, a business mentor to numerous micro entrepreneurs who are now themselves big names in the industry. This article is reposted with the author's permission and was previously published on The Business Mentor column posted by ABSCBN News. For questions and more information, you may contact Armando "Butz" Bartolome by email: philfranchiseguru@gmail.com or on Twitter @philfranguru. His website is www.gmb.com.ph)
The post 18 Benefits of Having and Being a Mentor appeared first on Good News Pilipinas.