Four Filipinos have been included in the 2017 Forbes Asia "30 Under 30" list of 300 millenials, "impressive young entrepreneurs who are pushing the boundaries of innovation."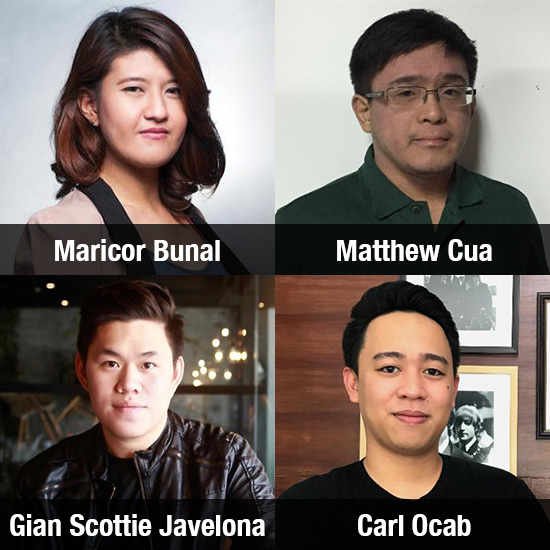 The second edition of the list of game changers in the Asian region lists Filipinos in four different industries:
Maricor Bunal, 29, COO of Growthsolutions, has been ranked as a game changer in the Finance and Venture Capital industry for co-leading Loansolutions.ph, a network of lenders that has helped 2,000 clients secure loans with an average amount of $2,200.

"The two-year- old startup got seed funding from a group of international and local investors led by KK Fund. Along with thinking about the company's future as cofounder and COO, Bunal wears several hats – from content manager to sales tracking," according to the Forbes citation.

Matthew Cua, 28, founder of SkyEye Analytics, is included in the leaders of Industry Manufacturing and Energy for designing drones to conduct aerial surveys and produce maps or models. Forbes cites the company as having started as in university project, and being part of the United Nations OCHA (Office for Coordination of Human Affairs), which is asked to participate in times of natural disasters.
Gian Scottie Javelona, 24, founder of OrangeApps, is ranked as a young leader in EnterpriseTechnology who runs OrangeApps, a cloud-based platform where schools and universities can manage multiple processes like student enrollment, grades, HR and payroll.

Forbes makes a note how "At 19, Javelona launched the first mobile app for a school in the Philippines that covers access to students' records and enrollment forms — becoming a national media celebrity in the process. He admitted he started out hacking his own school systems."

Carl Ocab, 23, Founder, Carl Ocab Internet Marketing Services is in the Media, Marketing and Advertising millennial leaders list.

Forbes recognized that "Ocab started experimenting with technology at age 12, building websites and forums. By 13, he founded Carl Ocab Internet Marketing, which quickly became one of the highest-ranked sites on Google in the Philippines for its highly-coveted keywords 'make more money.' Ocab has also started a web development and branding company, Rich Kid Media."

The inaugural edition of Forbes Asia 30 in 2016 also listed a number of Filipino game changers in various industries including the arts.

The post 4 Filipinos cited as Forbes Asia leading millenials appeared first on Good News Pilipinas.