Four Philippine international airports are recommended by travelers in the 2017 Top 25 Best Airports in Asia published by Sleeping in Airports in October.
The country's international airports in Iloilo, Mactan-Cebu, Davao, and Clark are listed among the Best Airports for Overall Experience in the annual survey of traveler feedback on the following criteria:
Comfort (Gate seating & availability of rest zones)
Services, facilities & things to do
Food options
Immigration/Security
Customer service
Cleanliness
Navigation and ease of transit
Sleepability (for airport stays by choice or due to layover or weather delays)
READ RELATED STORY Kalibo, Davao airports named among world's most efficient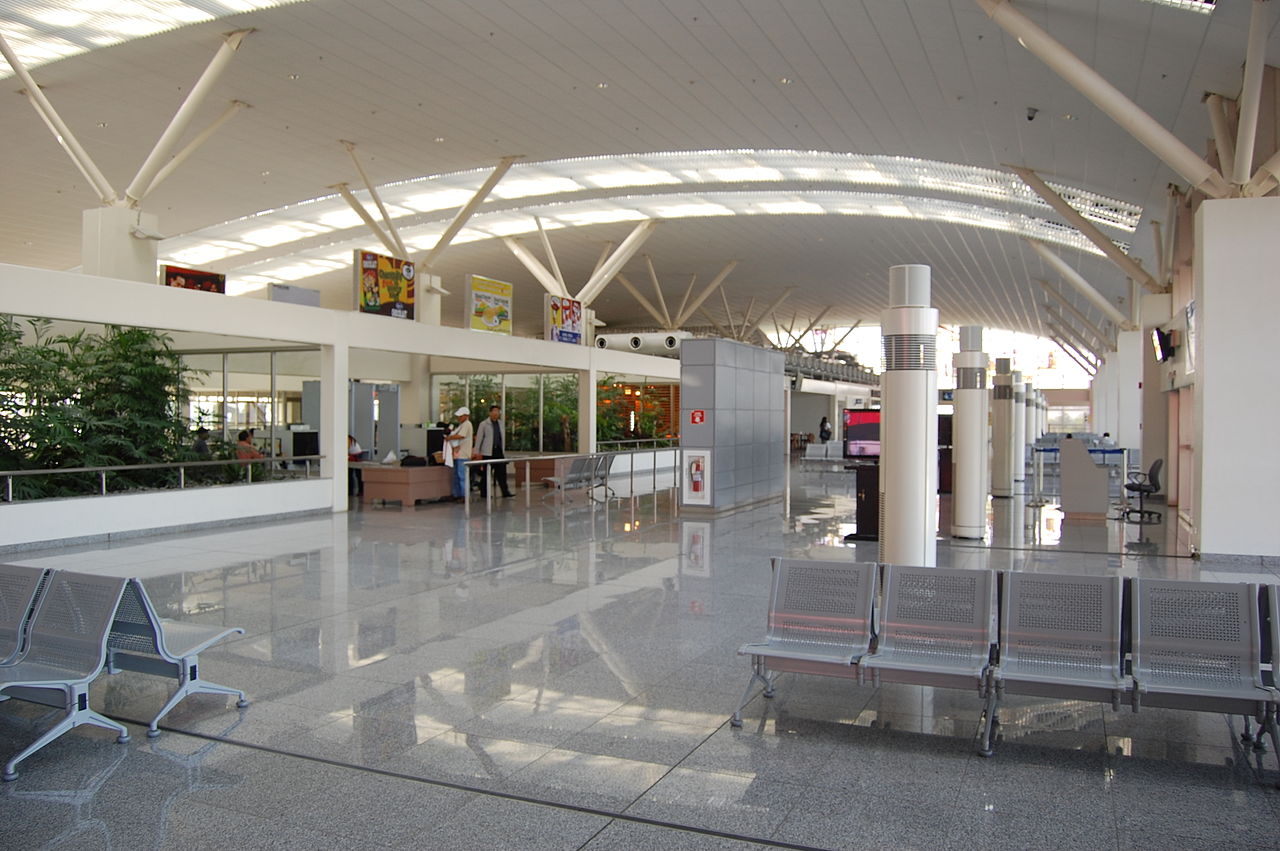 THE 4 BEST PHILIPPINE INTERNATIONAL AIRPORTS:
#12th Iloilo International Airport, Philippines (ILO)
Iloilo International Airport kept its 2016 survey rank at 12th in the annual listing for Asia's Best Airports.
"Iloilo International Airport (ILO) is, at the moment, probably the best-looking and most efficient airport in the Philippines. – datrekker" goes the featured comment on the Sleeping in Airports site.
The airport review site also describes ILO as "A small, aesthetically-pleasing and modern airport… with beautiful gardens and water features interwoven throughout. Enjoy beautiful views of the countryside while you wait for your flight!"
READ RELATED STORY Banaue Rice Terraces access now faster via Clark
#13th Mactan–Cebu International Airport, Philippines (CEB) (2016, 14th)
Mactan–Cebu International Airport (CEB) currently at 13th improved by one notch its 2016 ranking at 14th.
The site description of Mactan-Cebu mentions the availability of eateries like "the famous Jollibee!"
Also noted were improvements in terminal expansions, newer seats, newer restrooms, customs and security procedures, and overall passenger flow.
#17 Davao Francisco Bangoy International Airport, Philippines (DVO)
Davao Francisco Bangoy International Airport (DVO) improved most among the Philippine airports ranking, currently at 17th, moving up 9 notches from its 26th rank in 2016.
A featured traveler feedback describes the Davao airport this way: "the design is humble yet pleasant… you'll definitely love this airport."
Most SIA reviewers describe this airport as "the best in the Philippines."
The site also says travelers going through the Davao airport can expect "A spacious and modern single-terminal international airport with clean and simple facilities and friendly airport staff. A wide variety of interesting shops and food concessions is available, mostly landside."
"Despite the high volume of travellers, airport procedures are organized and efficient."
SIA also notes the availability of comfortable seating at the Davao terminal.
#22 Clark International Airport, Philippines (CRK)
Clark International Airport (CRK) in Pampanga remains in the Top 25 although it experienced a slump in its ranking, going down to 22nd place from 15th place in 2016.
Despite the demotion Sleeping in Airports featured a reviewer saying, "All in all, it was a good night for me. – mutyang."
Travelers reviewed the Clark airport as "small, but busy international airport, preferred by some over Manila Airport, for its cleaner and more efficient services and facilities. Although the variety of shops and food concessions is limited, 24-hour dining options are available."
The Best Airports in Asia 2017 declares that "Year after year, Asian airports set the bar for the best airports in the world."
In fact, Singapore Changi Airpot, Korea's Seoul Incheon airport, Japan's Tokyo Haneda airport are the Top 3 in the world.
The four Philippine international airports join Asia's Best 25 described by Sleeping in Airports as: "The terminals that show up on this list are exceptionally well-designed, taking into account a wide range of traveller needs and desires. Some of the best airports on this list go over the top with extravagant amenities, while others focus on providing a simple but no less exceptional airport experience."
The post 4 Philippine Airports in Asia's 25 Best List appeared first on Good News Pilipinas.