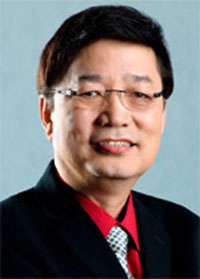 There's no way to go but up, if you are an entrepreneur. You may meet challenges in a business, but if you've got the right attitude, skills and people, you can overcome them.
But once your business has become established, what is your next move? Expansion, of course. Taking your business to the next level is not any different from launching it. Every stage of growth needs a bit of faith and guts.
But how do you know you're ready for expansion?
Here are a few indicators to help you determine if you are ready to take that leap:
1. You have built a strong team for your company. A business is not run by a single person. Though you may want to do everything for your business, you only can do so much. This is why you needed to look for the right people to help you. A strong team will let you take the next step.
2. You have a strong base of customers. When more people patronize your products or services, you may need to expand to keep up with the demand.
3. People are asking you to open a branch in their location. You must be doing something right if people who live far from your store still patronize your business. When customers ask you to open a branch near their place, you should seriously consider it.
4. You have a steady cash flow. When daily sales surpass your expectations and you've already paid your loans, you may consider expanding your business.
5. The usual number of hours that your business is open is not enough to accommodate all your customers. When you start turning away customers or when your employees are unable to handle more customers, your place may be too small. You may have to expand and add more staff.
6. You feel the need to provide additional products and related services.
7. Other companies want to partner with your company. This can be a great way to widen your network, but you also need to look into how well your company may perform in the partnership.
If you are not ready to expand your business now, don't rush into it. Build a stronger team, increase your customer base and profit, and improve your system. This way you can slowly get your business to where you want it to be.
If these indicators line up, the next question would be: Are you ready to open a new store or would you like to expand your business through franchising? That will be the topic in my next post.
Get The Business Mentor's latest book "35 Tips On Business" available on E-book and paperback at www.amazon.com
(Armando Bartolome is known as the Philippines' Franchise Guru, a mentor to numerous micro entrepreneurs who are now themselves big names in the industry. This article is reposted with the author's permission and was previously published on The Business Mentor column posted by ABSCBN News. For questions and more information, you may contact Armando "Butz" Bartolome by email: philfranchiseguru@gmail.com or on Twitter @philfranguru. His website is https://www.gmbmsglobal.com/ )
The post 7 Indicators Your Business Is Ready for Expansion appeared first on Good News Pilipinas.