AKABA Ltd. Design Co. seeks to not just promote indigenous peoples' culture but also help alleviate poverty by promoting loom-weaving.
Forty-year-old Liwayway Caparas from Ilocos Norte is witness to the noble work that the two-year-old Filipino travel bag and accessories brand is undertaking, being one of the 102 weavers from across the Philippines that AKABA has taken into its network.
Before working for AKABA in 2014, Liwayway, a mother of five, was a laundrywoman and seamstress in a Gawad Kalinga village in Barangay Talingaan, Laoag City, where she and her family have been living in for some 11 years.
On a good day, she gets paid P300 a day for sewing formal clothing such as 'toga' or academic gowns in a nearby tailoring shop plus another P350 for washing clothes of some well-off residents in the area.
The income was unpredictable, however, as her sewing services were normally tapped only during graduation season and she also does not have clients who needed regular laundry services.
As her husband Alfonso, 51, also did not get as much from working as a tricycle driver, their family struggled to survive each day.
"It was hard to make ends meet as I had no stable source of income back then. Most of the time, I could not provide my kids' pocket money or even packed snacks. We were really in a terrible situation before," she said in Filipino.
This tough situation compelled her to take a chance at working abroad as a domestic helper in Saudi Arabia.
But in the midst of processing her travel documents, she learned about the offer from AKABA – a stable and long-term market for weaved products.
"I didn't think twice about joining as a weaver of AKABA. With them as guaranteed buyer of our products, I was confident that we will have a stable income. Thanks to them, I no longer have to leave my family for a job abroad," she said.
AKABA, an Ilokano term which means wide, plans to broaden its reach and involve more weavers from remote communities in the coming years.
The enterprise was founded by Ateneo de Manila University graduates Emmanuel Mariano, Joseph Daniel Lumain and Kristine Ongtenco who have been long-time volunteers of Gawad Kalinga.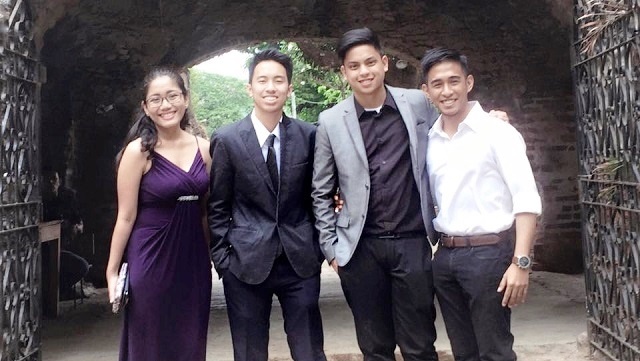 The team generated funds to start the business in 2014 by competing in startup contests.
It later gained the interest of foreign investors and secured over P3 million pesos in funding and startup capital from impact accelerators and investors, particularly from Singapore and Indonesia.
Liwayway is just one of the four chosen weavers in the village, which was AKABA's first partner community.
Other communities and people's organizations working with the company are in Isabela, Abra, Oriental Mindoro, Zamboanga, Basilan and Sulu.
"The business also gives a sense of security on the part of the weavers as we provide a sustainable livelihood for them."
Just like other selected weavers from AKABA's eight partner communities, Liwayway and the three others underwent training.
The training has equipped them with proper knowledge on handweaving rare ethnic textiles such as Inabel which originated in Ilocos region and is also produced in Isabela, Sinaluan and BungaSama in Basilan, Syabit in Sulu, and Ramit in Mindoro.
Liwayway and her friends were intensively taught by AKABA the art of weaving the Inabel, a sturdy handwoven textile made from cotton and other natural fibers— raw materials that are readily available.
'Abel' or the art of weaving an Inabel, is known as one of the highlights of the Ilocano brand of craftsmanship.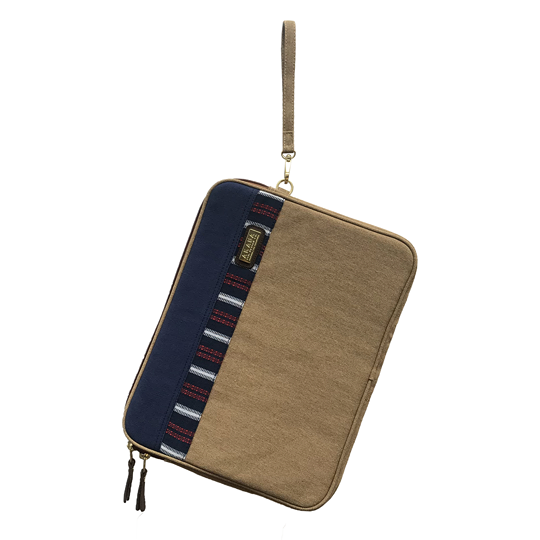 Such seemingly forgotten Filipino art is what AKABA wanted to promote through the business.
"It feels good that we're not just weaving usual fabrics but we're crafting designs that are unique to our province," she said.
Right after joining AKABA, Liwayway stopped providing laundry services to her neighbours and working in a small sewing shop, as she had decided to fully devote her time to weaving Inabel. Normally, she gets to weave at least three yards of Inabel daily that AKABA purchases for P115 to P180 per yard, depending on size. But as the company demands more intricate designs, she will soon earn P200 to P270 per piece. The price is fairly equal to its market value as the company commits to fair market trade, AKABA Chief Operating Officer (COO) and Social Enterprise Director Joseph Daniel Lumain said.
Lumain added that this was their way of appreciating and promoting of the artistry and craftsmanship of the weavers.
In partnering with weavers from different communities, AKABA crafts designs unique to each province
"Aside from promoting the culture of the people in the area, the business also gives a sense of security on the part of the weavers as we provide a sustainable livelihood for them," he said.
AKABA's business model is also designed to eliminate a middle man, so the company directly sources the products from the weavers, according to AKABA Chief Financial Officer (CFO) and Business Development Manager Alex Fong.
"We usually pay the market rate. We also compute how much the minimum wage is for the next three months because we order from them quarterly. So we want to make sure that whatever we order now is enough to sustain them for three months, even if it would only take two weeks to weave it. So that we know on our side, we're providing them a sustainable livelihood," Fong said.
The pieces of colourful fabrics that are carefully woven are then brought to at least 17 bag makers in the city of Marikina for marrying into high quality bags such as knapsacks, backpacks, boston bags, duffel bags; and accessories like laptop sleeves and passport holders.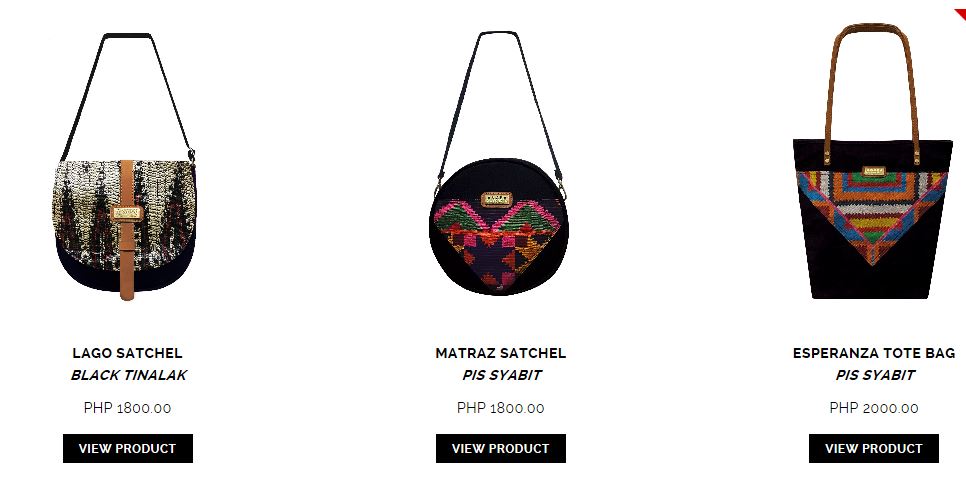 The company manufactures about 300 bags a month that are sold locally in its eight brick-and-mortar stores in Metro Manila.
Its products are also exported and sold in its outlets in the United States, Canada and Singapore.
Her good and steady income from weaving makes Liwayway provide not just for the family's basic household needs but also for the education of her children who are in primary and secondary schools.
"I really pray that my kids finish their studies. I don't want them to be like me, who did not finish high school and ended up poor," she said.
As the startup company continues to grow, it aspires to provide its suppliers with education and health assistance and secure grants that will provide resources for its weavers to further hone their talents and skills.
"Our lives are gradually improving as we now have a guaranteed source of income each day. I will definitely continue the hard work with AKABA as I believe, better days are coming for our families," Liwayway said.
This story is part of a series of articles written by GO NEGOSYO writers being published by GoodNewsPilipinas.com as part of our support to Philippine businesses.