Each one of us goes through highs and lows in life. In this imperfect world, we strive to become the best person that we can be. But along the way, we face challenges that could change our lives forever. It is up to us how we look at these challenges.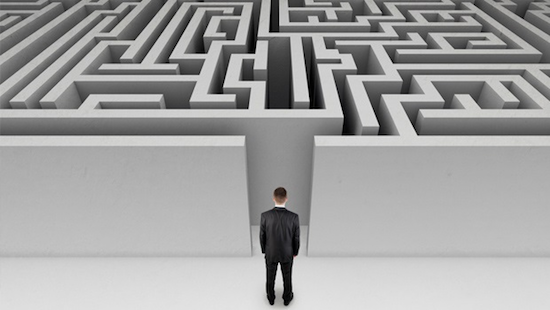 Is the glass half full or half empty? People have different opinions. 
In my case, I strive to see the beauty in imperfection. I choose to only see the positive side of life because it helps me become more effective at what I do. 
As a business mentor, I provide encouragement to people. I motivate them to take the leap and stand up. 
When you face a challenge, there are only two options: grow up, or give up. Which one will you take?
GROWING UP
Who do you look up to? One may take inspiration from parents who struggle to work abroad to provide a better life for their families, or a boss who was able to climb the ladder to success starting out as a janitor, or the man selling balut across the street who won the lottery and shared his blessings to abandoned elderly, or even the homeless woman who was able to send her children to school with her measly earnings from selling flowers. 
You may have seen their struggles in life, seen the hardships they had to endure before meeting a better life.
As an entrepreneur, going through similar ordeals is part of the process. It is almost impossible not to hit a few bumps. 
Challenge begets change. Taking up the hat of an entrepreneur signs you up for a stream of roles and challenges. But are you up to it?
EMBRACING CHANGE
You may have mapped out a plan, but somehow things go in the wrong direction. Do you give up? Modifying your plans is inevitable, which is why you need a back-up plan and to be ready to embrace change.
Although you may have sorted things out for your business, you cannot force your will on your employees. What you can do is to inspire them to make the move that would sync into what you have in mind. Let them think on their own and find ways on how they can work around your goal.
It takes time to achieve success. It takes some time before things fall into place. Time is valuable, but you need to be patient. 
When going through a transformation, you must have a clear vision on how you would want to emerge from it. Understand how the process goes and choose the right people to get on board.
Let your stakeholders be aware of the changes and let them get involved and invested. You cannot just decide on your own without consulting others who are affected. Let them understand your vision.
When going through these changes, not everyone may be onboard your vision. You may need to hire new people that can work with you. It's a waste of time to keep people whose vision are not aligned with yours.
Communication is integral in any relationship. Let people understand why change is needed.
Listening is equally important. Allow others to speak their minds about the changes, especially the people who will implement these changes and those who will be affected by them. You don't necessarily have to agree with all of them, but you should still try get feedback. Through this, you can make adjustments which can eventually make a very successful transformation. Every entrepreneur must have the ability to understand other people's feelings and concerns.
Surveys can be a great way of letting the silent majority speak up since not everyone may be vocal about the changes you want to implement.
The success or failure of these changes depends on how you respond to the challenges. You should also help people who may lack a few skills by providing them with training.
MAKING THINGS WORK 
Even if the changes may take you out of your comfort zone, you should welcome change. You need to remember that in order to become successful in any kind of business, you need a strong will, perseverance, and a positive attitude.  Are you ready to take the next challenge?
(Armando Bartolome is known as the Philippines' Franchise Guru, a business mentor to numerous micro entrepreneurs who are now themselves big names in the industry. This article is reposted with the author's permission and was previously published on The Business Mentor column posted by ABSCBN News. For questions and more information, you may contact Armando "Butz" Bartolome by email:philfranchiseguru@gmail.com or on Twitter @philfranguru. His website is www.gmb.com.ph)
The post Are You Ready To Take The Next Business Challenge? appeared first on Good News Pilipinas.