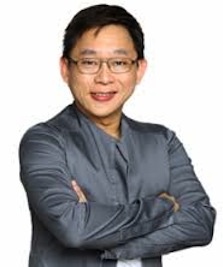 As I counselled many people will money issues.
I informed them having problems with money from time to time is normal.
However, if you keep experiencing the same problems repeatedly, there might be something wrong with the way you handle your money.
There are two possible explanations:
You are aware you are trapped in the vicious cycle of your money problems; or
You are completely unaware that it has become a vicious cycle.
If you are unaware of common money problems you may be experiencing it can be very dangerous. For one, if you don't know it is a problem, you will ignore it.
Here are common problems with money that a lot of people experience.
MONEY PROBLEM #1: UNEMPLOYMENT
Not having a stable source of income can pose as a tremendous burden to you and your loved ones. You need to be able to secure a source of income that will give you consistent cash flow.
MONEY PROBLEM #2: DEBT
If you are constantly in debt and don't do everything in your power to get out of it. You will have a very difficult time in achieving financial peace.
MONEY PROBLEM #3: NOT SAVING FOR A RAINY DAY
You don't have cash set aside for any form of emergency. As a result, you will find yourself in a compromising situation. You either end up borrowing money to pay for the emergency needs or add to your existing debt.
MONEY PROBLEM #4: OVERSPENDING
Overspending can be a result of lack of financial discipline or impulsive buying. You overspend because people did not know how to prioritize expenses. It is so easy to give in to the sign that says "SALE".
MONEY PROBLEM #5: FAILING TO PREPARE FOR RETIREMENT
This is a common problem among many Filipinos. Quite often, people who are of retirement age realize too late that they have not really fully prepared for this major transition in life.
MONEY PROBLEM #6: WRONG PERCEPTION OF MONEY
A lot of people think making more money will make them financially stable. I am afraid this is an incorrect view of money. As a matter of fact, the more we make the more we spend.
MONEY PROBLEM #7: UNCLEAR FINANCIAL GOALS
You want to live comfortably, however you have not really planned out the steps you will take in order to get there. Most likely, you are still in the same place where you started.
THINK. REFLECT. APPLY.
What are some problems you are having with money?
What led you to experiencing these problems?
What can you do to slowly eliminate these problems?