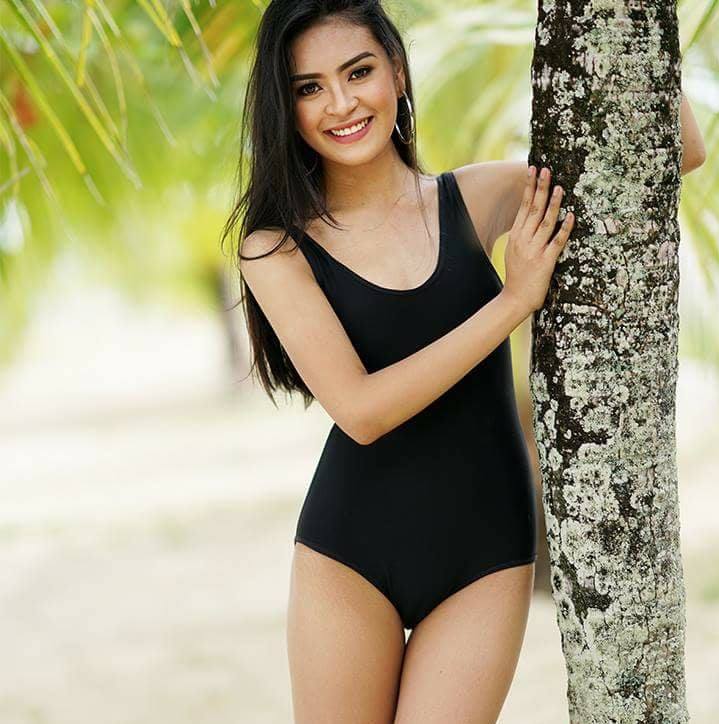 "Do you have a boyfriend?"
As questions went, the one posed by Miss Earth 2008 Karla Henry to Binibining Cebu candidate Maria Izobel Taguiam was as softball as they get. Beautiful, smart, sexy: it was only natural for beauty queens to have relationships going into competitions.
But for Taguiam, Henry's question was an opportunity for her to be as honest and as truthful as she could about her sexuality and her partner.
Without missing a beat, Taguiam replied: "Yes, but not a boyfriend but a girlfriend. Because I believe love does not see gender and if you love that someone, go for it."
It was the last answer that many people in the crowd expected from the 17-year-old high school student at the Southwestern University, but one that drew applause and cheers from the audience, Rappler reports.
"Do you think that a woman who is single will make a better Binibining Cebu or that one who is a relationship?" Henry asked, as a follow-up question.
"I think mas maayo jud na committed ka kay kung imong partner kahibaw mo support nimo sa tanan nimong desisyon, he or she will not hinder sa imong mga commitments (I think it would be better if you are committed because if your partner knows how to support, he or she will not hinder you from doing your commitments)," Taguiam replied.
Taguiam, who has been with her current girlfriend for five months now is thankful for her partner.
"I'm just proud to have her. I just want to tell people nga it is okay to love someone regardless of gender," she said.
As for her decision to out herself during the pageant?
"I just want to be honest as possible and answer from the bottom of my heart that's why I decided to reveal it during the interview," she said.
Because of the conservative atmosphere of the Philippines, coming out and declaring your sexuality has always been a dicey proposition for many LGBTs in the country. Taguiam is lucky because she has a family that loves and supports her no matter what.
"My mom knows about my relationship with her and she accepts and loves the both of us which, for me, is the most important thing. This is exactly the reason why all the negative reactions and comments that I have been receiving no longer matter at all knowing that the person that matters to me the most supports me for who I am," she said.
"At the end of the day, it is our personal happiness that matters. Never be afraid to show who you are. I know this is easier than done, but trust me, the moment you start being comfortable with your own skin, that's the moment you learn how to live and when that happens, happiness and contentment follows," she adds.
The post Binibining Cebu Candidate's Wows Crowd With Her Courage And Honesty appeared first on Good News Pilipinas.