Cebu-based blogger Kryz Uy was featured in TLC's season opener for "A Taste of Hongkong."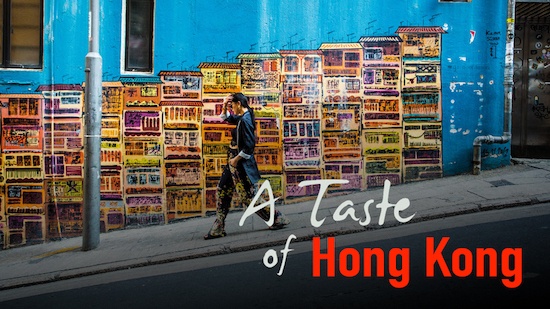 Krystal Gail Uy, an Instagrammer with over 500k followers with a published book to her credit, was introduced on the show as one of Asia's most hip social media influencers with her blog "Kryz Uy," a travel and lifestyle blog.
Dubbed by TLC as a "social media star from Philippines," Uy was given an insider tour by Season 4 host Josie Ho, through the heart of Old Town Central in Hongkong.
Uy, joined by up and coming Malaysian vlogger Daphne Tan, was given a unique 24-hour tour of Hongkong through iconic picturesque places and food haunts of the landmark destination that reveals over 100 years of Hong Kong history.
"Being able to work with Josie Ho was such an incredible opportunity. Getting to explore Hong Kong from a local's perspective was so refreshing, and definitely makes me want to discover more hidden gems in the city," Uy said in a Hongkong Tourism Board (HKTB) release.
Uy also met fellow bag designer Cecilia Ma as she toured HK. "We instantly clicked because I myself am also a bag designer and when I saw Cecilia's bags and their quirky designs, I was just like, that is so my aesthetic," said Uy of Ma.
The Pinoy blogger is revealed on the TLC show exploring Old Town Central like a local, going taking shopping, dining and partying to a whole new level. Her take on wearing the traditional Chinese dress, Qipao, was seen as very modern and hip.
The post Cebu Blogger Kryz Uy stars in TLC's Taste of Hong Kong appeared first on Good News Pilipinas.