Social enterprise Human Nature founder Anna Meloto-Wilk has been named the 2017 Woman of the Year by the global Beauty Industry Awards.
Meloto-Wilk is cited for being a pioneer and game changer championing significant innovations in the cosmetics and personal care industry with the Gawad Kalinga social enterprise, Human Nature (Gandang Kalikasan Inc.).
The Human Nature founder is the first Beauty Industry Woman of the Year awardee in Cosmetics Design's inaugural recognition rites – the only singular person, and the only Asia-Pacific awardee among the 7 major recipients, 6 of which are beauty brands from the Americas and Europe.
The Filipina entrepreneur bested Europe's Sarah Chapman, founder of the Sarah Chapman's Skinesis, and the Americas' Nanette de Gaspé Beaubien, CEO of Nannette de Gaspé Beauté.
The Pinoy global winner competed against more than 250 brands and individuals in the regional levels, winning the AsiaPacific regionals before claiming the global championship award.
Meloto-Wilk's work with Human Nature co-founders, sister Camille and husband Dylan, since 2008 has brought forth ground breaking innovations such as using natural ingredients like the Coco Nectar (from the flower of the coconut), a breakthrough ingredient for the scalp which was used by Human Nature, the first beauty company to utilize the ingredient.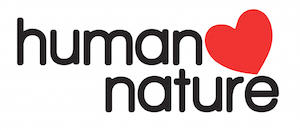 The Filipino enterprise uses the best ingredients sourced and produced locally to showcase world-class Filipino products while helping restore poor communities to be self-sustaining as part of the development model of the Gawad Kalinga global Filipino movement for nation- building.
Human Nature takes pride in using fair trade prices when sourcing raw and finished products from rural and urban communities.
The Philippine made personal care products are at least 95% all natural and biodegradable, safe for humans, and do not harm animals in their creation.
Human Nature also bagged the 2016 Sustainability Pioneer Award at the Sustainability Beauty Awards at the Sustainable Cosmetics Summit in Paris.
The 2017 Beauty Industry Award for Meloto-Wilk will be a highlight at the in-cosmetics Global awards ceremony in London on April 5.
The post Meloto-Wilk is Woman of the Year in London Beauty Awards appeared first on Good News Pilipinas.