De La Salle University – Dasmariñas (DLSUD) in Cavite is making history as it works with the United Nations Educational, Scientific and Cultural Organization (UNESCO) to pioneer journalism safety education in the Philippines.
The university, through its Communication Journalism Department (CJD), discussed with UNESCO the inclusion of journalism safety in the new curriculum to be introduced in 2018.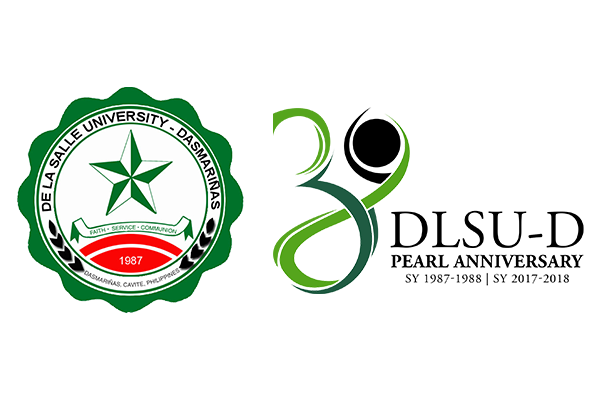 Teaching Journalism Safety
UNESCO Jakarta's Communication and Information Advisor Dr. Ming Kuok Lim visited DLSU-D and held discussions with the CJD faculty to concretize plans for the teaching of journalism safety education.
Dr. Lim also shared his insights with students at the Media Information Literacy conference about the safety of journalists and issues of impunity for crimes against journalists.
"The inclusion of safety for journalists as a subject in the Broadcast Journalism program can provide our graduates the idea that safety is a right for all journalists. They should start as young as they are that safety for covering events and issues should come from inside – out," said Artin Umali, Chair of the CJD of DLSU-D.
A UNESCO report confirms the plan: "UNESCO and DLSUD are formulating a new curriculum that focuses on teaching safety training to the journalism students in the Philippines. This includes protection and prevention skills to prepare journalists in the country who often face potential danger in their jobs.
The proposed curriculum would be one of the first in the Philippines to prioritize the safety of journalists."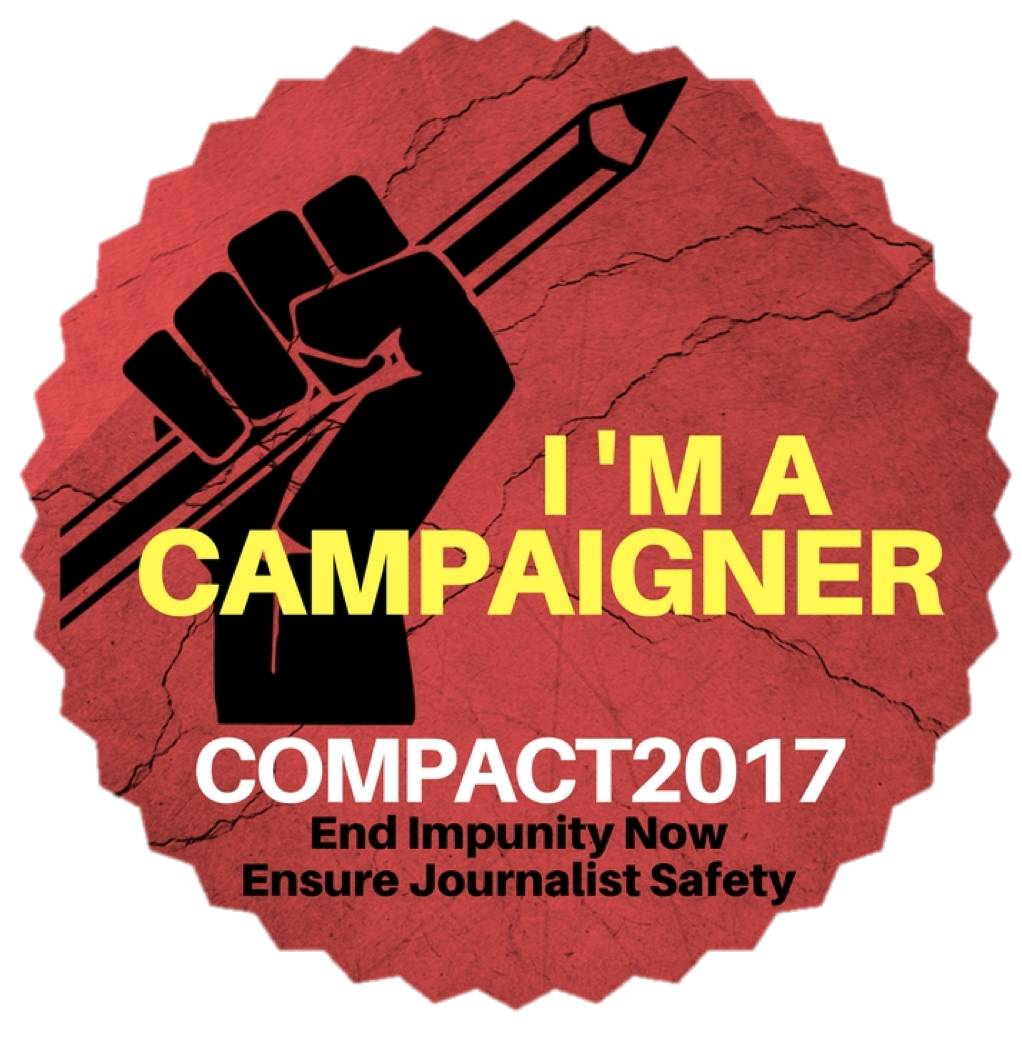 COMPACT Days 2017
As a follow up to the UNESCO visit in September, the CJD is conducting its annual Communication Impact (COMPACT) Days for 2017 from November to December 1, on the theme of Journalism and Safety.
"Journalists are usually the first persons on the scene of crimes, incidents, conflicts, strikes/rallies, disasters, wars – all crisis and emergency situations. However, they are not equipped with the proper knowledge and training to keep themselves safe and possibly save lives. It is about time we address these urgent concerns. Therefore the CJD of DLSUD is championing journalism safety education in the Philippines with a month-long awareness campaign called COMPACT Days 2017: Communication Impact on Journalism and Safety," states the event rationale.
Last November 2, 2017, an online launch was made via the DLSUD.CJD.WORDPRESS.COM website and socials on FACEBOOK and TWITTER @dlsudcjd where articles, videos, posters, shares and comments about the month-long advocacy campaign were posted. The launch coincided with the UNESCO's International Day to End Impunity for Crimes Against Journalists.
November 14 opened with an exhibit at the Julian Felipe Hall (JFH) of the "La Sallian NEWS-EUM Wall of Liberty: Freedom of the Press" presenting safety tips from DLSUD alumni-turned journalists such as Ron Gagalac of ABSCBN, Jeff Caparas of TV5, Karen Keith of TDM News Macau, Purple Romero of Channel News Asia, Darlene Basingan of Global News Network, Allan Francisco of PTV4, Maycee Mercado of Philippine Star, and Albert Lumbera of ABSCBN Regional.
"Emerge and See," another exhibit presented by Communication students, displayed different specialized emergency kits during an earthquake, fire, typhoon/flood, survival, food poisoning and basic emergencies.
"Kaligtasan at Karapatan" original music videos about crimes against journalists and journalism safety were also shown at the Tanghalang Julian Felipe (TJF) during the DIY Journalist Safety Gear Expo 2017 which featured student-designed and modeled journalist gear/apparel to ensure safety during any coverage.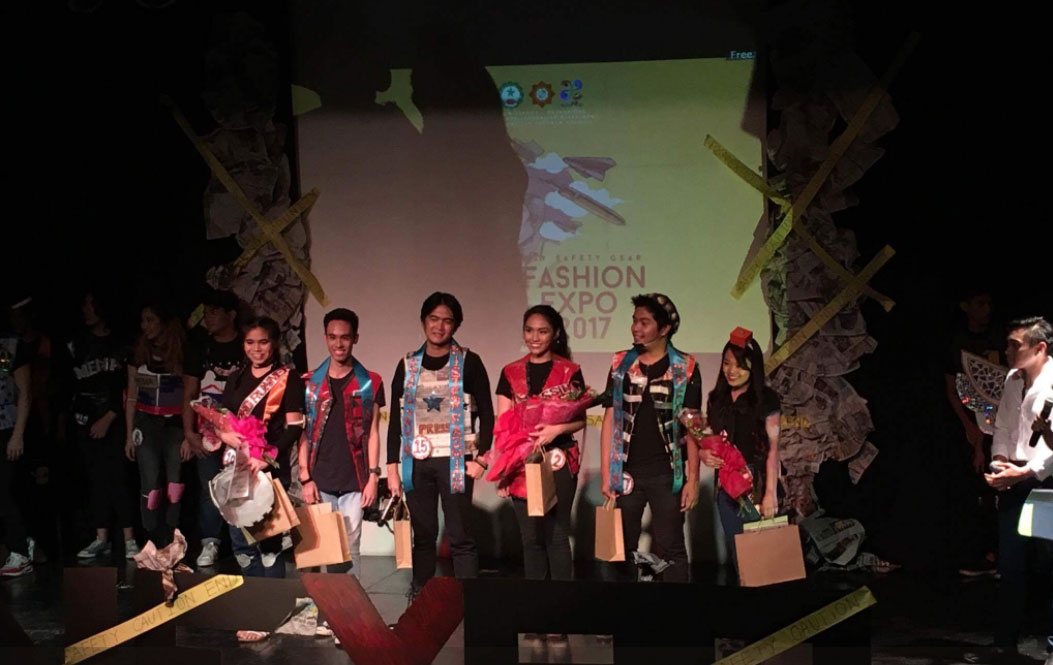 On November 21, UNESCO's Dr. Lim returns to DLSU-D via a live on air internet call interview over Green FM, to talk about the UN campaign for journalist safety, and its plans with DLSU-D to teach journalism safety education.
On November 22, a Disaster Risk Reduction Management (DRRM) Seminar organized under Prof. Rosanni Recreo-Sarile will present the DLSU-D community's pledge for safety on campus.
The same day, a "Futuristic Journalist Safety Gear and Attire" exhibit by BGM students will be displayed at the JFH Hallways.
On November 23, a forum about Journalism Safety and Fight Against Impunity will be held at TJF with noted journalists invited to share their experiences in reportage.
Following the forum will be the prayer vigil with lighting of candles at the JFH Grounds while advocacy statements are read in commemoration of the Maguindanao Massacre of 2009 where 32 media workers were killed.
On December 1, the last day of COMPACT Days 2017, the ComQuest Amazing Race will challenge CJD students on their knowledge about journalist safety.
The university-wide "Bigkas 2.0," a spoken word poetry contest, will follow afterwards to showcase Lasallian creative poetic skills and knowledge about impunity and journalism safety. An original "Bulag, Pipi at Bingi" stage play will then be presented to mark the end of COMPACT Days 2017.
DLSUD CJD has vowed to continue beyond the month-long awareness and engagement campaign as it prepares to include journalism safety education in its curriculum.
"We will continue to develop and organize relevant activities that will raise more awareness among our students, faculty and staff. It will not surely end here," adds Umali.
Even beyond the COMPACT Days 2017 month-long campaign, student journalists from the Broadcast Journalism and Communication programs of CJD will cover news on journalism and safety concerns for the university radio station 95.9 Green FM, its Animo Channel TV counterpart, and the online platforms of DLSUD CJD.
The post DLSU-Dasmarinas teams up with UNESCO to champion journalist safety education appeared first on Good News Pilipinas.