The Philippines has significantly decreased the availability of decorative solvent-based paints for home use containing lead which have proven to be hazardous especially to children's health, signaling positive action from government, manufacturers, and civil society.
The EcoWaste Coalition reported the decline in lead-containing decorative paints sold in hardware and paint stores as shown in the latest study it conducted in collaboration with IPEN (a global NGO network promoting safe chemicals policies and practices).
The study evaluated the results of the government's three-year phase-out program of solvent-based paints for ADH uses with high concentrations of lead which ended in December 2016.
Read Related Story: Gina Lopez bags Int'l prize for championing islands ecosystems
The EcoWaste and IPEN report credits the Chemical Control Order CCO for Lead and Lead Compounds issued by the Department of Environment and Natural Resources in 2013 and the complementary efforts by the government, industry and civil society to push for compliance provided the impetus for most paint manufacturers to shift to non-lead raw materials and meet the deadline.
Comparing the three studies undertaken by the EcoWaste Coalition and IPEN in 2013, 2015 and 2017, data show a significant decrease in the percentage of paints with lead levels above the regulatory limit of 90 parts per million (ppm) from 61 percent in 2013, 69 percent in 2015, to 24 percent in 2017.
The percentage of paints with dangerously high lead levels equal to or greater than 10,000 ppm also dropped from 39 percent in 2013, 45 percent in 2015, to 12 percent in 2017.
Read Related Story: PHL environmental protection receives UN recognition
Numbers from the study results point out "with adequate time of three years to reformulate their ADH paint products without lead as pigment, drier or as an anticorrosive agent, paint manufacturers ably demonstrated the viability of eliminating lead paint in the context of a developing country like the Philippines":
80 out of 104 samples (77 %) passed 90 ppm regulatory limit
50 out of the 54 brands studied had at least 1 product that passed the 90 ppm limit indicating that the technology to produce paints without added lead exists in the Philippines.
"This independent NGO study proves that majority of the country's paint manufacturers, including small- and medium-sized enterprises, have taken steps to meet the terms of the country's landmark lead paint regulation. The results offer a good barometer of the overall capacity of the domestic paint industry to comply with it," said Eileen Sison, President, EcoWaste Coalition.
"As partner of the EcoWaste Coalition, IPEN and the DENR, as well as the Global Alliance to Eliminate Lead Paint, we are working with fervor to replace lead additives in paints in line with the state policy and our corporate social and environmental responsibility," said Vergel Dyoco, Director, Philippine Association of Paint Manufacturers (PAPM).
Read Related Story: La Salle Dasma hailed for eco-waste practices
On the other hand, the study also points to the need to exact compliance of all paint manufacturers to the 90 ppm regulatory limit with the fact that 23 percent of the paints had lead content exceeding 90 ppm—with 12 of these 24 paints containing dangerously high lead concentrations equal to or greater than 10,000 ppm.
"The results further provide a strong justification to actively monitor the lead content of paints sold in the market to track and document progress, and to ensure full compliance to the CCO," said Manny Calonzo, Adviser, IPEN Global Lead Paint Elimination Campaign.
In a statement prepared for this year's UN-led International Lead Poisoning Prevention Week of Action (ILPPWA), Dr. Maria Neira Director of the World Health Organization (WHO) said: "Lead paint is a serious threat to the long-term health of our children. Yet lead paint is still on sale in many countries and is used to decorate homes and schools. WHO calls on all countries to phase out lead paint by 2020 to protect the health of this and future generations."
WHO considers lead paint "a major flashpoint" for children's potential lead poisoning, saying that "since the phase-out of leaded petrol, lead paint is one of the largest sources of exposure to lead in children."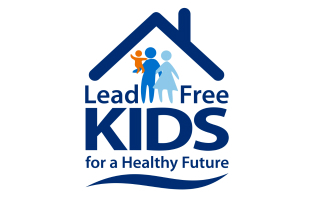 To further support the country's switch to lead safe paints, the EcoWaste Coalition and IPEN recommend the following to individual, household, and institutional paint consumers:
Demand paints with no added lead from paint manufacturers, as well as full disclosure of a paint product's lead content.
Ask for, consciously buy, and apply only paints with no added lead in places frequently used by children such as homes, schools, daycare centers, parks, and playgrounds.
Adopt a "Lead Safe Paint Procurement Policy" to ensure that only certified lead safe paints and products are purchased in compliance with government regulations to protect employees, customers and the public against the harmful effects of lead exposure.
The post EcoWaste praises PHL for reducing harmful lead-containing paints appeared first on Good News Pilipinas.