It's very obvious that no matter how they couch the ongoing Senate hearing, the political heat is obviously on with the family of Vice President Jejomar Binay as the main target. Nobody believes otherwise. Makati City Congresswoman Abigail Binay accused Senator Alan Peter Cayetano of "bullying" the vice president's family to "generate loads of free publicity for himself."
That's the only reason why Cayetano has been going after the Binays, Abigail said, claiming that the senator will not be able to get as much media mileage if he set his sight on a non-entity. Alan Peter has reportedly been telling his people he wants to quadruple his voter support (he obtained a little over 17.5 million votes in the 2013 elections). If one can remember, the Binays and the Cayetanos also had a turf war last year over certain barangays within Bonifacio Global City, with both Makati and Taguig claiming jurisdiction. 
Big businessmen are behind Alan Peter and it's no secret that their candidate is eyeing the 2016 presidential elections. His initial objective is to project himself as a viable alternative to DILG Secretary Mar Roxas of the Liberal Party. Our sources tell us that Cayetano has put together a team as early as March to monitor surveys, create political ads and other strategies to make sure that his name continues to be "top of mind" as a presidentiable.
Aside from Cayetano, Sonny Trillanes has also been positioning himself not necessarily as the standard bearer but as a vice presidentiable. In private round table discussions however, people find the statements of Trillanes a tad "exaggerated and inconsistent." The former coup leader denies that the Senate investigation on the alleged overpricing of a Makati City building is politically motivated, but some of our media operatives noted that the probe seems to be a fishing expedition with Trillanes saying "if we could come up with evidence, it would justify the investigation."
Jojo Binay himself said he expected political opponents to engage in a "demolition job" by 2015, but did not anticipate for it to happen this early. Makati Mayor Junjun Binay had earlier predicted that political opponents would complain about other Makati programs and projects, even those that benefit the senior residents – many of whom expressed their support for the beleaguered mayor and his father.
In the last Pulse Asia survey on the presidentiables, results showed Vice President Jojo Binay as the runaway winner if the elections were held today, getting the nod of 40 percent of survey respondents. Ranked second is Senator Grace Poe who had 15 percent followed by Senator Miriam Santiago, Chiz Escudero and DILG Secretary Mar Roxas who got six percent. Cayetano on the other hand tied with presidential sister Kris Aquino at four percent to land in the seventh and eighth spots. 
Business ( Article MRec ), pagematch: 1, sectionmatch: 1
MVP for Veep?
Ever since Vice President Jejomar Binay admitted that he would prefer a businessman to be his running mate for the 2016 presidential elections – everybody has been looking at business tycoon Manny Pangilinan as the "main man" being eyed by the VP.  
Manny has made no comment whatsoever about the speculations that have been going around in business circles, keeping himself busy with new acquisitions and investments. In fact, he is currently in Hong Kong on his way to Europe, specifically Berlin, to check on his huge P20 billion investment in Rocket Internet AG and meet with the people who have made the company a leading global technology platform that is set to expand its network in the US, Asia, Europe and the Middle East.
Manny will be proceeding to Spain to look for other investment opportunities and to catch the FIBA World Cup where the team Gilas Pilipinas boys are playing. The Gilas players seem to be recovering from an earlier slump, having defeated Egypt during Monday's tune-up game.
China provocations escalating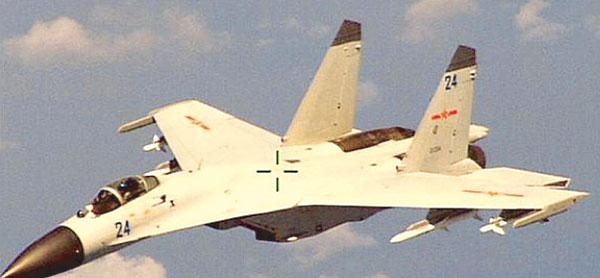 Our US military sources admitted concern about the increasingly provocative actions of China, citing the recent incident involving a Chinese J-11 fighter jet that did a "dangerous barrel roll" over a US Navy Poseidon P-8 patrol aircraft while the latter was conducting regular surveillance on international airspace over China's Hainan island.
According to sources, the US Defense Department initially kept quiet over the incident hoping that China would apologize for the "unprofessional and dangerous" intercept by the Chinese J-11 (shown in photo released by the US Department of Defense) coming almost within nine meters of the US jet, with the wing tips of the two aircraft dangerously close at just 20 feet apart. When none was forthcoming, the Americans decided to lodge a formal protest, castigating China for its actions that could have started a dangerous mid-air encounter.
The latest incident of a "close intercept" involving Chinese jets – with three other incidents recorded in March, April and May – could escalate tensions between the two countries considering their opposing positions over the disputed territories in the East and South China seas, observers noted. In April 2001,  a Chinese J-8 fighter tried to intercept a US Navy EP-3 surveillance jet by buzzing the latter. Apparently, the Chinese pilot miscalculated because the two aircraft collided, resulting in the death of the Chinese pilot when his jet crashed into the sea.
Sources say they won't be surprised if more of these tight situations will be occurring since China seems bent on showing off its military and economic muscle, judging from its recent actions in disputed territories in the Spratlys and in the East China Sea.
***
Email: spybits08@yahoo.com