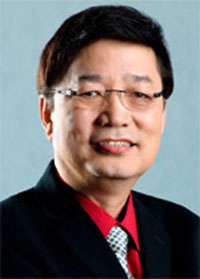 Everybody wants a brighter future for their families. This is the reason why some of our kababayans choose to work abroad. However, there is another option.
I met a Filipino couple in Dubai, who used to be overseas Filipino workers but are now entrepreneurs. They are Josef and Lilian Marquez, who are the proud owners of Caffé Nativo in Tagaytay.
Both Josef and Lilian used to work in Dubai for a company named Caffe Nero. However, they worked at different stores. They met at a big event at Dubai and needless to say, it was the start of their life together.
Read Related Story: Secrets of Successful Chinoy Entrepreneurs
After a few months, they decided to move in together and talked about starting their own business. They got inspired after seeing many Filipinos running their own small shops at Karama, a popular shopping district in Dubai.
Lilian was 8 months pregnant then and was working as a manager-in-training, while Josef worked as a supervisor. It was a struggle for them, and in 2015 they finally decided to come back home to the Philippines with their modest savings.
They had a lot of plans, but putting up their own café was not one of them. Both of them decided to continue their studies at the Adventist University of the Philippines and took up Business Management.
Read Related Story: 7 Sacrifices Successful Entrepreneurs Make Today for Financial Freedom Tomorrow
It was Josef's mother who suggested they set up a café, and told them that she was willing to help them out financially. After all, they were baristas in Dubai for so many years. Both of them liked the idea and soon both of them started looking for suppliers and the ideal location for their café.
They chose the name Caffé Nativo, because they believed that Philippine coffee can compete with the best in the world. They found the perfect spot for their café –the Cityland Prime Residences in Tagaytay.
Despite deciding to start a business, they also continued their business studies.
Because of limited funds, they were unable to hire professionals for the design and construction of the café. So they improvised. Both of them, including Josef's parents helped in designing the look of the place and choosing the equipment to be used. It wasn't easy coming up with a good design with their limited funds, but they managed.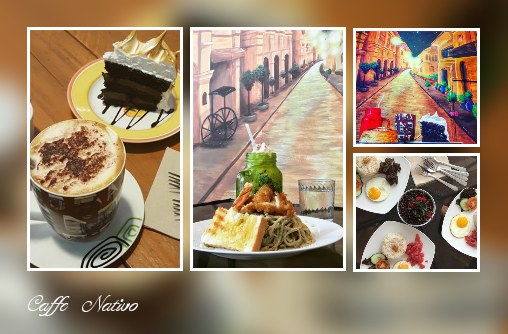 When Caffe Nativo opened, they initially served only coffee, cakes, and pastries. But after a while, customers started asking for other kinds of food. Currently, Caffe Nativo serves all-day breakfast meals, including appetizers, pasta, sandwiches, soups, and of course, Frappes, Specialty Coffee and Hot drinks as well as cakes.
Just like in any kind of business, the first couple of years were rough, especially since they had to look for the right people to help them run the business. But they made the business work.
The café had murals on the walls and ceilings, which made the place stand out. It was very 'Instagrammable'. Thanks to this, their great-tasting food and friendly service, the number of their customers grew. After a while, some were inquiring if they were open for franchising.
After being asked for the 6th time about franchising, they saw the potential in expanding the business and they finally decided to give it a try. And that is how I met them.
I admire the enthusiasm of this couple. Not everyone has guts to pursue their dreams and persevere in the face of struggles.
With the right attitude and the right mindset, as I always say, success is never far behind.
Get The Business Mentor's latest book "35 Tips On Business" available on E-book and paperback at www.amazon.com
(Armando Bartolome is known as the Philippines' Franchise Guru, a mentor to numerous micro entrepreneurs who are now themselves big names in the industry. This article is reposted with the author's permission and was previously published on The Business Mentor column posted by ABSCBN News. For questions and more information, you may contact Armando "Butz" Bartolome by email: philfranchiseguru@gmail.com or on Twitter @philfranguru. His website is https://www.gmbmsglobal.com/ )