The Olongapo City police on Saturday officially released the mug shots of US Marine Lance Corporal Joseph Scott Pemberton, who was charged with murder for the killing of transgender woman Jeffrey "Jennifer" Laude.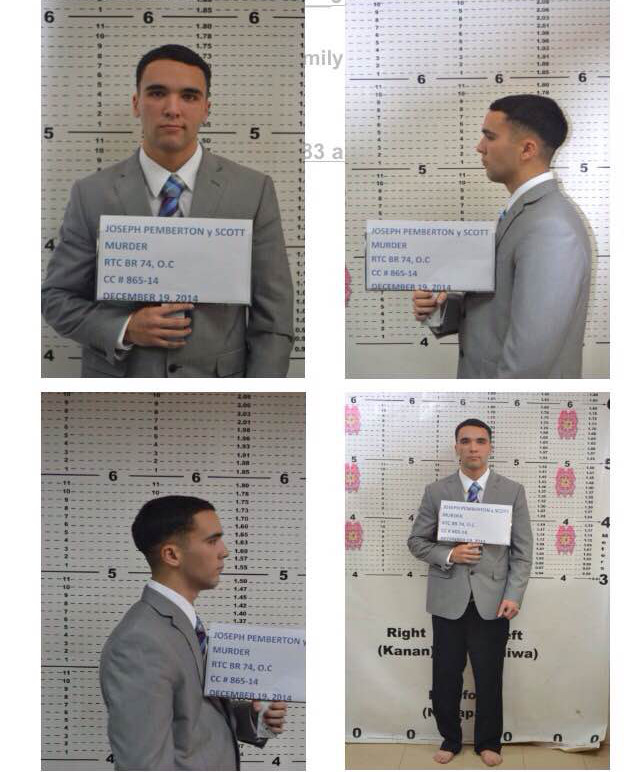 Source: Philippine National Police
GMA News' Rida Reyes also tweeted a photo of a police crime lab data sheet showing the US Marine's fingerprints.
On Friday, Pemberton appeared before the Olongapo City regional trial court over murder charges lodged against him, but was not arraigned.
He was brought there under heavy security, in a convoy that left his detention facility in Camp Aguinaldo before dawn Friday.
At the Olongapo City Hall of Justice, Pemberton underwent a medical examination and a booking procedure.
— Joel Locsin/JDS, GMA News