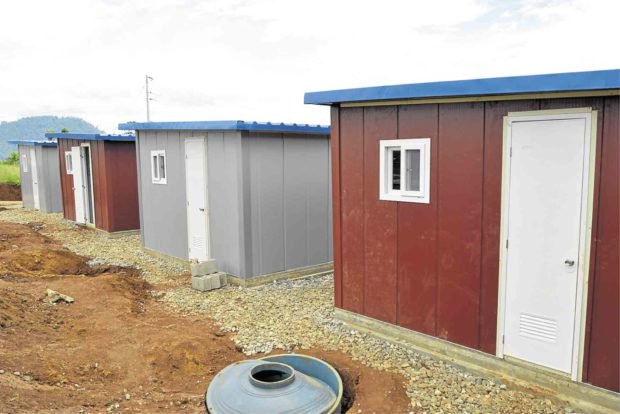 At least 500 Marawi families displaced by the recent conflict against ISIS militants will have a place to call home this Christmas.
A report by the Philippine Daily Inquirer says the government has committed to finishing 500 temporary shelters for residents affected by the fighting between government soldiers and Islamic State-inspired terrorists in Marawi.
Presidential Spokesman Harry Roque promised the completion of the temporary shelters by the second week of December, which were part of the 1,200 homes that the Housing Authority and the Department of Public Works and Highways are currently building in Barangay Sagongsongan.
The homes will be given to families whose houses were burned or destroyed during the fighting, either by terrorists or by the airstrikes of the military to flush out the militants.
The 500 homes that are targeted to be completed before Christmas will be joined by at least 1,170 temporary houses by the first quarter of 2018. The remaining 30 will be finished after that schedule.
The government will also allow residents whose homes or property have been damaged during hte fighting to put up new structures as long they could show land titles.
The fighting between the government and the Maute group, lasted for five months and destroyed much of the City of Marawi, and displaced thousands of families fleeing from the fighting. The conflict ended on October 17, a day after the deaths of militant leaders Omar Maute and Isnilon Hapilon to government forces.