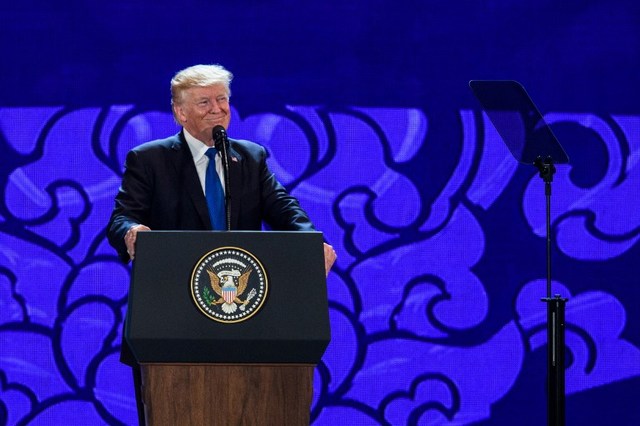 United States President Donald Trump has praised the Philippines for closing the gender gap and embracing women leaders in a speech during the recently concluded Asia-Pacific Economic Cooperation (APEC) CEO Summit in Da Nang, Vietnam.
"For 11 consecutive years, the World Economic Forum has ranked the Philippines first among Asian countries in closing the gender gap and embracing women leaders in business and in politics," said Trump on Friday, November 10.
According to WEF's Global Gender Gap report for 2017, the Philippines is ranked 10th place, slipping 3 notches from 7th back in 2016. Despite that, the country maintained its status as being the most gender equal country in Asia.
The Philippines was one of the first countries in Asia to have a female president in Cory Aquino, which led the country from February 25, 1986 to June 30, 1992.
President Trump also praised the Philippines for being a "proud nation" with "strong and devout families".
The post PH Praised For Closing Gender Gap, Embracing Women Leaders appeared first on Good News Pilipinas.