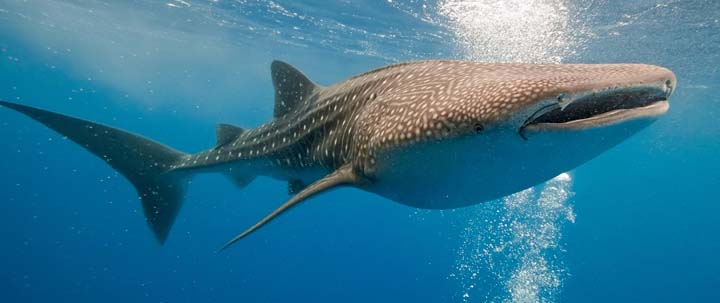 The Philippines is one of the five champions in the world for its contribution to conserve and protect migratory species, particularly the whale shark, locally known as "butanding."
The country was one of the awardees of the Migratory Species Champion Program under the CMS at the the United Nations-led 12th Meeting of the Conference of Parties to the Convention on the Conservation of Migratory Species of Wild Animals being held in Manila.
Read Related Story: Sarangani Kamanga Marine Eco-Tourism named PH best
Recognized also by the CMS were Abu Dhabi, European Commission, Germany, and Monaco for their contributions to solving some of the critical issues facing migratory species and by delivering support beyond funding.
The five new Champions were honored for initiatives ranging from combating illegal killing of birds to implementing concerted measures to preserve marine life.
Read Related Story: Huffington Post gives 8 reasons why you should visit PHL
Butanding, scientifically called Rhincodon typus, is a filter-feeding shark, very slow moving and the largest known fish species in existence. The waters of Cebu and Sorsogon are most often visited by the whale shark.
It is currently listed as an endangered species by the International Union for Conservation of Nature.
The post Philippines is Migratory-Species Champion for Protecting 'Butanding' appeared first on Good News Pilipinas.