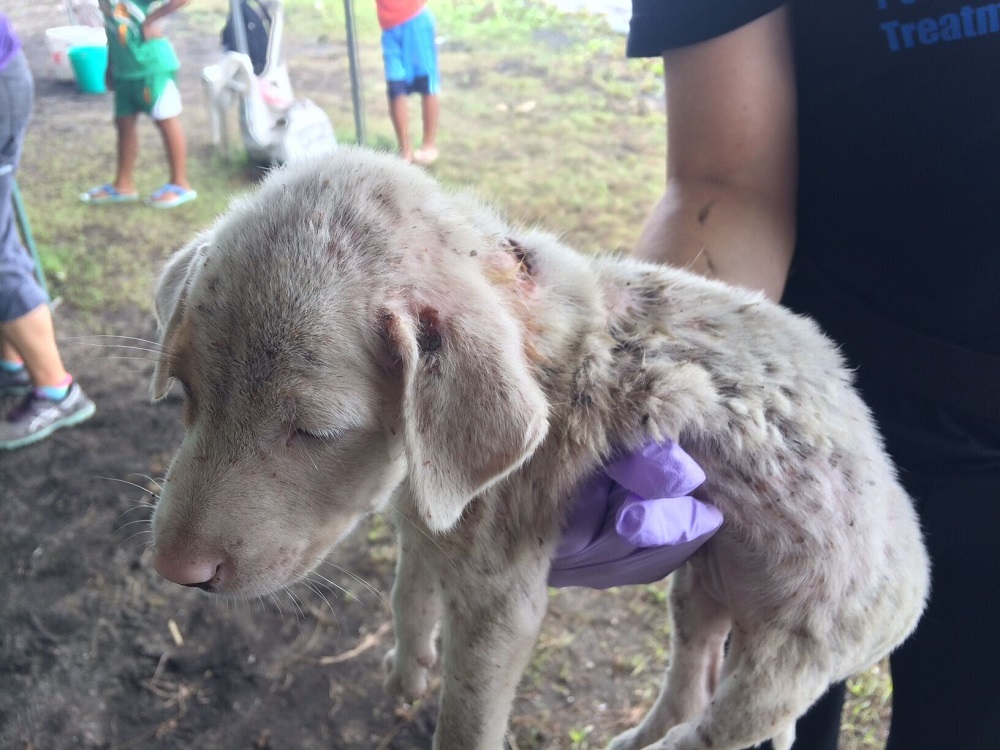 A Philippine native dog (Aspin or asong Pinoy) named Christmas is enjoying his first holiday as a healthy and playful puppy with a new family, thanks to the People for Ethical Treatment of Animals (PETA).
The before-and-after pictures and video of Christmas show the puppy's amazing transformation from a dying puppy to a playful dog.
Christmas was found by PETA Asia fieldworkers on the island of Taal Volcano in Batangas with severe health issues which prodded the animal welfare team to persuade the guardian to surrender the dog to their care.
PETA describes their first encounter with Christmas: "…he was tiny, covered with lice, and suffering from infected, pus-filled wounds on his back. But they could tell that he was a fighter."
Christmas has since recovered and has been adopted. The PETA video release shows how the Aspin is now "full of energy and celebrating his first namesake holiday with a loving family, a cadre of canine companions, and more toys than he has time to play with."
"This puppy's new lease on life is a reminder that the holidays aren't about the gifts under the tree but rather the difference that we can make for those among us who are suffering," says PETA Vice President Colleen O'Brien.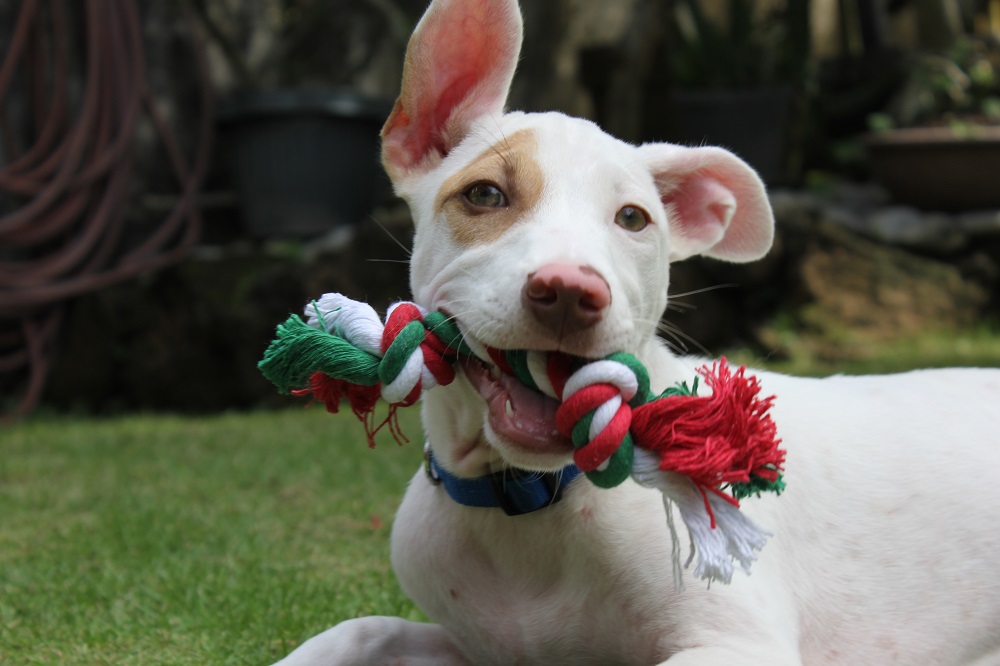 PETA recounts Christmas' amazing transformation began with a trip to the clinic together with his littermates.
"There they received medicated baths and parasite treatment, but Christmas' condition was severe. He likely wouldn't have survived if left on the island, and his owners knew it. They agreed to give him to PETA so that he could receive continued medical care. And so his journey to health began.
As soon as he got better, Christmas was adopted and is now loving life—and ready to celebrate his first holiday with his new family. Gone are the days when he had to fight for scraps to survive. He now spends his time playing with his family's other dogs, Zoey, Maya, and Thor, and best of all, from never knowing what a toy was, he has more toys than he knows what to do with," said PETA.