MANILA, Philippines – Temperatures outside the COBO Center in downtown Detroit, Michigan plummeted to figures well below zero Celsius, yet that didn't hamper the enthusiasm of carmakers from coming up with sizzling hot concepts and production cars at the annual North American International Auto Show. The first major motor show of the year, NAIAS or more popularly known as the Detroit Auto Show, serves as the auto industry's global barometer in terms of tastes and trends.
This year, performance is the main driving force once again. With oil prices reverting back to decade-lows and automakers seeing a continued revival of sales globally, a great majority of them used NAIAS to showcase truly lusty rides that are guaranteed to set a car enthusiast's heart pumping. Consider these figures: the average horsepower of cars that debuted in Detroit? 331 horsepower. Average torque? 473 Nm. Average zero to 100 km/h? 5.6 seconds. Which way you look at it, it seems power is in once more. And though countless cars were unwrapped during the show, these ten are simply the coolest (or hottest) of them all.
1 Acura / Honda NSX
After countless teases, Honda, through its US-based luxury division, Acura, finally showed off the production NSX. Designed and developed in the US, the all-new NSX is powered by a turbocharged V6 engine producing in excess of 550 hp assisted by three electric motors. Power is delivered to all four wheels via Honda's SH-AWD or Super Handling All-Wheel Drive system. The production version arrives with an exotic multi-material, aluminum-extensive chassis. The driver-centric NSX is destined to be a "supercar you can drive everyday" like its predecessor. It comes with four driving modes which alters not only drivetrain response but torque characteristics, chassis setting, and even engine sound.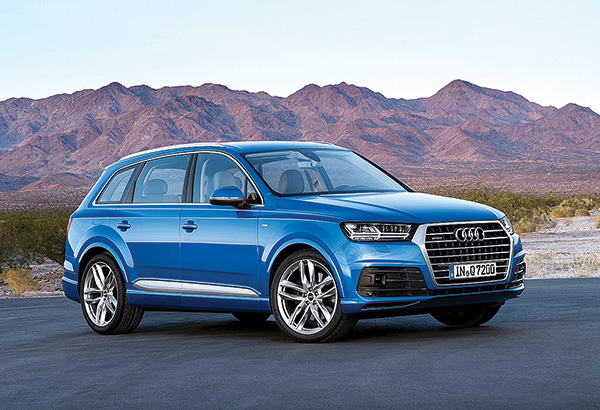 2 Audi Q7
After a long run on the market, Audi has finally signaled the end of the first-generation Q7 with the introduction of the second-gen model that's lighter and more economical than ever before. Using hot-shaped steel and aluminum, the new Q7 is a far lighter model weighing up to 325kg less. It also allows the Q7 to accommodate a wide range of engines from a 3.0-liter TDI to a diesel plug-in hybrid system. The new design, meanwhile, gives the Q7 an almost wagon-like appearance and profile. The "Singleframe" grille is wrapped in an aluminum-looking surround flanked by the traditionally clean Audi headlights. Inside, the cabin is lavish, featuring a 12.3-inch TFT display that takes the place of a conventional instrument cluster.
Business ( Article MRec ), pagematch: 1, sectionmatch: 1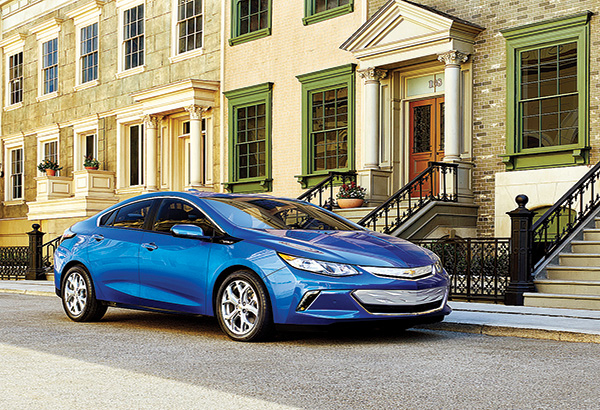 3 Chevrolet Volt
Bucking the trend of introducing high-performance automobiles, Chevrolet is taking a crack once more at the extended-range electric vehicle (EREV) market with the second-generation Volt. It comes with a sleeker and sportier design incorporating cutting-edge technology such as active grille shutters. A great deal of attention has been given to improve the Volt's use of colors, materials, and finishes as well. The most important aspect however is the new Voltec propulsion system that weighs 45kg less but operates 12 percent more efficiently. This gives the all-new Volt a longer range on a full charge (80 kilometers) before the 1.5-liter gasoline motor kicks in to charge the battery pack. The best part is that it can go 1,200 kilometers between fill-ups.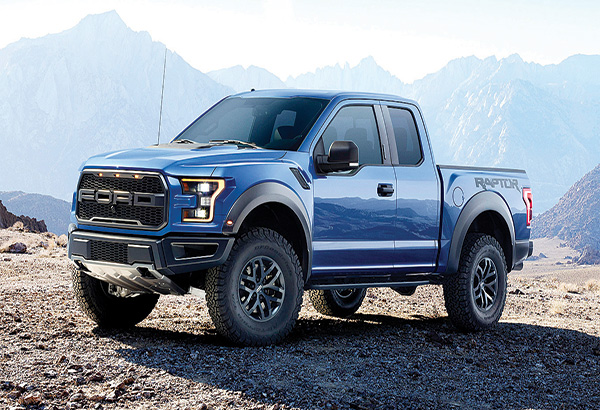 4 Ford F-150 Raptor
Whoever said a rally raid-style pickup is a passing fad? Don't tell that to the folks at Ford. With the success of the first Raptor, the all-new F-150 Raptor bows in with a more powerful motor connected to a lighter-weight body. This "muscle car for the off-road" trades its V8 engine for a 3.5-liter twin-turbo V6 with more than 400 hp and 580 Nm of torque. This EcoBoost engine comes mated to an all-new 10-, yes, 10-speed automatic. What's more, the F-150 Raptor uses a unique four-wheel drive system which combines all-wheel drive and four-wheel drive technology. It uses a torque-on-demand transfer case with a mechanical locking differential; the first such application on a vehicle.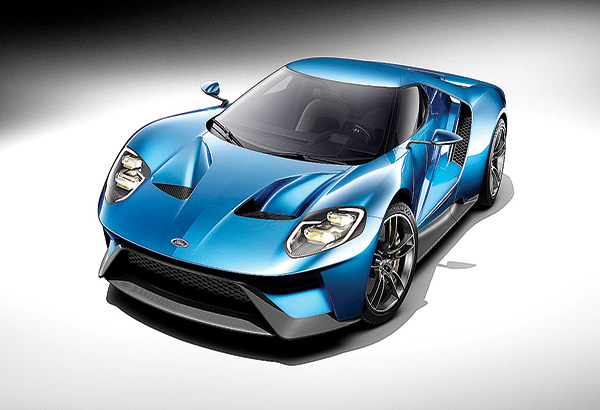 5 Ford GT
Long rumored and now confirmed, Ford has finally released the all-new GT. Picking up where the previous GT left off almost a decade ago (it was in commemoration of the company's 100th year), and in turn, the Le Mans-winning GT40, the all-new GT arrives packing EcoBoost technology mounted mid ship. The 3.5-liter twin-turbo V6 is developed from the company's IMSA Daytona Prototype race car and boasts of an all-new port/direct injected dual fuel-injection set-up to improve engine response. The 600-plus hp engine is mated to a direct-acting 7-speed dual-clutch automatic. With a lightweight body constructed out of carbon fiber, Ford says the GT will have "one of the best power-to-weight ratios of any production car." Though it retains the classic shape, the GT aims for extreme aerodynamic efficiency and comes with an active rear spoiler. Inside, it features a stalk-less steering column, a fully-digital instrument cluster, and the new SYNC 3 infotainment system.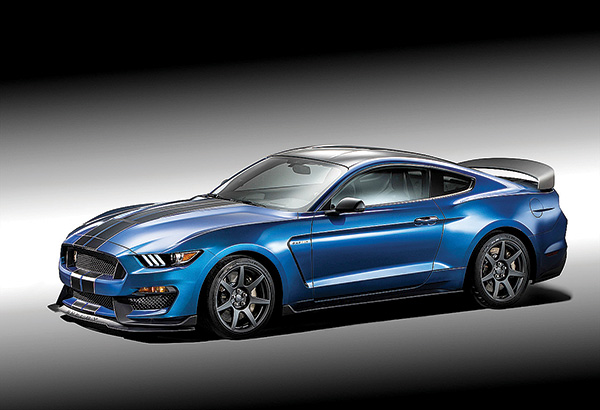 6 Ford Shelby GT350R Mustang
Celebrating its famous tie-up with Shelby, Ford is giving the all-new Mustang its first track stripes via the new GT350R. Dubbed "the most race-ready, road-legal Ford Mustang ever," it comes with the company's 5.2-liter V8 engine with over 500 hp. Driving the rear wheels, the GT350R comes solely with a 6-speed manual (with cooler) connected to a specially tuned Torsen differential for optimized cornering grip and straight-line acceleration. More than just providing raw power, the GT350 goes on an extreme diet that includes the removal of the air conditioning, stereo, rear seats, trunk floorboard and carpets, and the world's first application of carbon fiber wheels.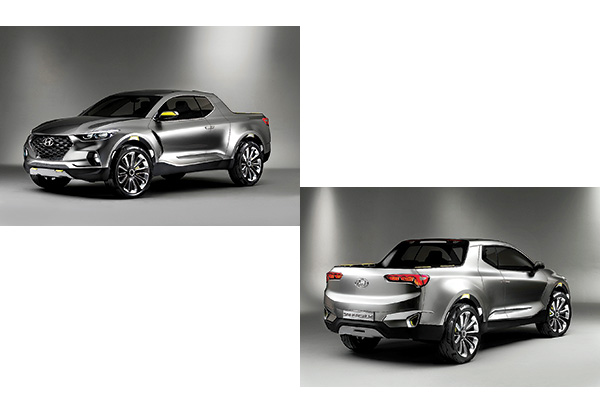 7 Hyundai HCD-15 Santa Cruz Concept
Knowing its competitors have the pickup genre locked up, Hyundai is offering a very different animal altogether with the HCD-15 Santa Cruz Concept. Designed with "urban adventurers" in mind, the Santa Cruz arrives with a footprint no bigger than a compact crossover. Yet, it features an expandable pickup bed that comes with a rigid tonneau cover and convenient storage spaces. It also boasts of seating for five with rear-hinged rear doors. Power comes from the company's 2.0-liter turbo diesel engine delivering 190 hp and 406 Nm of torque. All-terrain traction is provided by the HTRAC all-wheel drive system.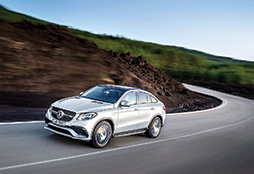 8 Mercedes-Benz GLE Coupe
It seems one player in the luxury-crossover-four-door-coupe segment isn't enough as Mercedes-Benz takes the wraps off the GLE Coupe. Released first in the GLE63 AMG trim, it comes powered by a thundering 5.5-liter twin-turbo V8 that pumps out 577 hp and 761 Nm routed to a 7-speed automatic with 4Matic all-wheel drive. This is enough for a 0-100 km/h sprint of just 4.2 seconds. In terms of styling, it's the first Mercedes crossover to use the A-wing grille and comes with a Nappa leather interior with AMG badging. It gets 22-inch wheels and a sport exhaust system.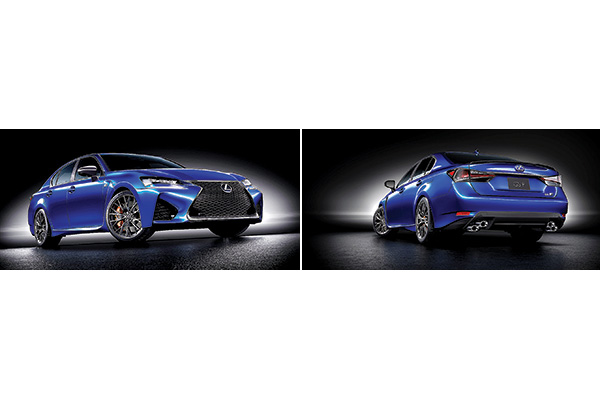 9 Lexus GS F
Lexus is opening the next chapter in its high-performance "F" lineage with the addition of the GS F. It aims to bring the super sedan wars to the Germans, not with outright horsepower, but with nimble and agile handling. The 5.0-liter V8 engine produces "just" 473 hp and 527 Nm of torque, but it's also lighter by some 136 kg versus the competition. In addition, its suspension is honed on circuits such as the Fuji Speedway as well as Nürburgring Nordeschleife and comes with a custom suspension system with forged alloy wheels. Despite its focus as a super sedan, the GS F is still a very luxurious ride offering features such as a 17-speaker Mark Levinson audio system.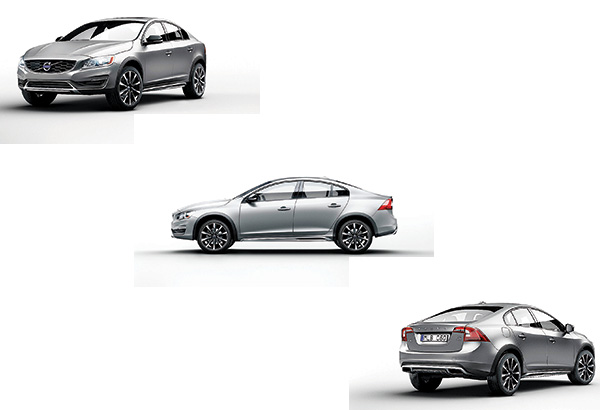 10 Volvo S60 Cross Country
Typically, lifting a sedan into a crossover also means adding some sheet metal at the back. Volvo didn't seem to get the memo with the S60 Cross Country, and for that, it stands out in the crowd. The premium carmaker identified a clear niche for people who want some a higher stance but want a sedan body style. With a ride height lifted by some 63 mm, the S60 Cross Country is basically a four-door version of the V60 Cross Country. Like its wagon sibling, the S60 is offered with all-wheel drive powered by a variety of engines including a 250-hp turbo.