The "Living Legend" and former Ginebra playing coach Robert Jaworski signs the exhibit panel dedicated to him.
MANILA, Philippines – For Filipinos, drinks are meant to be shared, and to be enjoyed with friends. Very rarely does one find a Pinoy drinking alone. Those who chance upon a drinking clique will almost always get invited with "'Pare, tagay!" — an invitation to join, even for just one swig. And if you agree with local beliefs, you should never refuse an invitation for a "tagay."
"Tagay" symbolizes camaraderie, friendship, togetherness and unity, a culture that the country's oldest and most trusted gin brand, Ginebra San Miguel, has cultivated for the past nine generations.
As Ginebra San Miguel marks its 180th anniversary, the No. 1 selling gin in the world captures the drinking culture of tagay and its treasured relationship with the Filipinos in a one-of-a-kind travelling exhibit.
The Ginebra San Miguel 180th Anniversary Traveling Exhibit features several elements that make up what Ginebra San Miguel is today — from its humble beginnings on March 10, 1834 as a family-owned distillery in Quiapo, Manila, to its fascinating bottle history and the story behind the St. Michael Archangel bottle label by the first National Artist Fernando Amorsolo, its most memorable TV and print advertising campaigns, and the sought-after Ginebra calendar girls.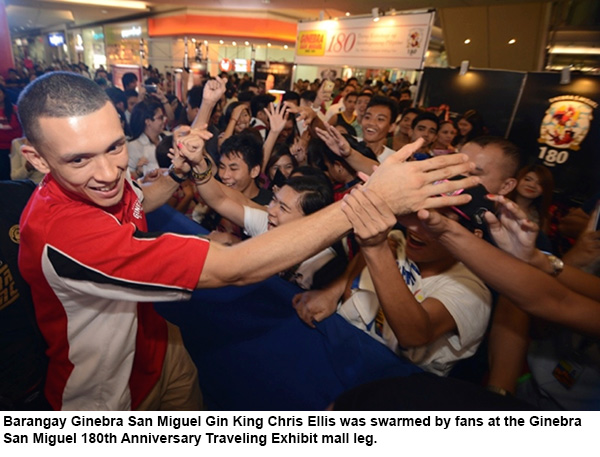 The Filipino's love of basketball did not go unnoticed. An exhibit space is dedicated to "The Living Legend" and father of the "never-say-die-spirit," Robert Jaworski, Sr., plus the current roster of the Barangay Ginebra San Miguel Gin Kings, the most popular team in the Philippine Basketball Association (PBA).
After touring selected malls, colleges and universities, the exhibit will continue to other key cities and provinces. This is Ginebra San Miguel's way of showing appreciation for the continued patronage and support among Filipinos for keeping the brand the No. 1 gin in the world.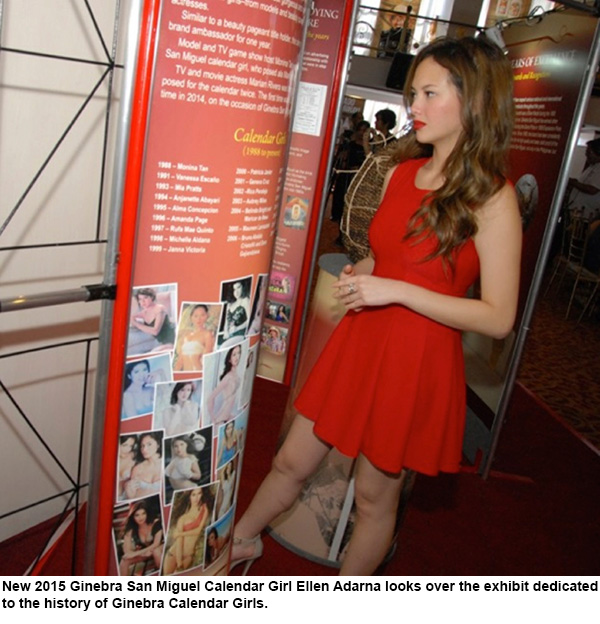 Lifestyle Feature ( Article MRec ), pagematch: 1, sectionmatch:
For updates, visit www.ginebrasanmiguel.com or like the official fanpage of Ginebra San Miguel www.facebook.com/barangayginebra.