Multiple-division world boxing champion Manny Pacquiao has entered the video gaming scene as the legendary Real Boxing Manny Pacquaio in the enhanced version of the top fighting video game.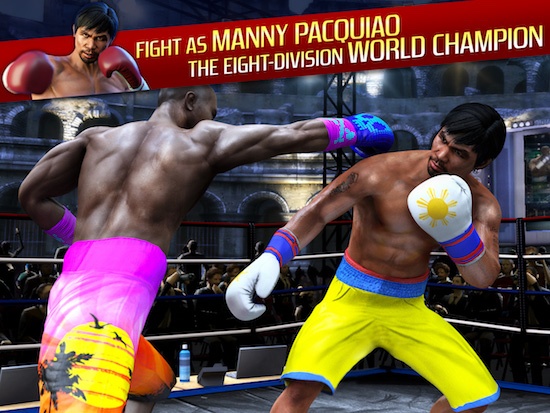 The newest Vivid Games offering of the Real Boxing series allows players to step into the shoes and box as Filipino eight-division World Champion and fight in weekly tournaments, playing solo, and in a Special Event prepared by Pacquiao.
Unique in-game prizes from skins to gear with some bearing the Philippine colors are all branded by the famous boxer himself, declared the mobile game company.
The game can be played online and on local multiplayer, with a variety of single player modes.
The game includes a challenge room with 17 challenges to gain rewards, and even an old-style side scrolling arcade games feature.
The game description states Real Boxing® Manny Pacquiao features ultra-realistic lifelike graphics, with extensive motion capture technology featuring professional boxers. Real Boxing, the world's most known mobile boxing franchise, is played by over 43 million gamers.
Real Boxing Manny Pacquiao is now available for download on Androids and iOs platforms.
The post Vivid Games creates realistic Manny Pacquiao video game appeared first on Good News Pilipinas.