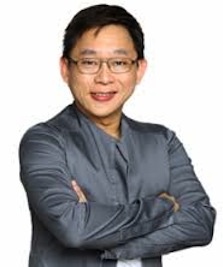 Just think about it…
Will it make you happy knowing that ten years from now you will still be paying off debts?
Will you be able to achieve peace of mind knowing that you are unsure if you can send your children to college someday?
If you do not make plans for your finances while you still have plenty of time, you are making a major mistake.
Failing to plan and irresponsible spending will lead us to live a life of FINANCIAL STRESS.
There is no better time to start working for your future than NOW. Spare yourself from the sleepless night wondering where you will get payment for your utility bills the next day by working for your financial future while you still have the energy to work longer hours.
Did you know? The richest men in the Philippines like Henry Sy and John Gokongwei started working hard for their respective families when they were just teenagers. Before they even turned 20, they were both earning already from their personal efforts to sell and resell goods.
In fact, these two successful and great men sacrificed a lot of their time as teenagers in order to dedicate their hours serving their families so they would not starve. Instead of hanging out, they were either repacking goods they could sell or peddling them in the streets.
The thing about FINANCIAL STRESS is you can overcome it when you plan ahead and willing to pay the price now. Planning out your expenses is just as important as deciding to be financially stable by the time you retire.
Planning will help you budget your money wisely, save for a rainy day, and put aside a little something for future investments.
It is vital that as much as you can, avoid financial stress. It can rob you of your joy, quality time you can spend with your family and a healthy productive life.
Here are things you need to understand about financial stress so you can be reminded to BE mindful of it:
#1: IT CAN BE OVERCOME.
#2: YOU CAN MINIMIZE IT.
#3: IT IS NOT HEALTHY LONG-TERM.
#4: YOU CAN CONTROL IT.
#5: IT DOES NOT HAVE CONTROL OVER YOU.
THINK. REFLECT. APPLY.
Are you experiencing financial stress?
How do you deal with financial stress?
How can you overcome financial stress in the future?
FINANCIAL STRESS can be overcome if you start planning and taking responsibility for the money you have today.
If you want to know more on how to handle your finance, please check my latest material Diary of a Pulubi. For more info, please click here https://chinkeetan.com/diary-of-a-pulubi-bulk