The product: Givenchy Dahlia Divin, a radiant new fragrance from Givenchy
What it smells like: Givenchy Dahlia Divin is a sensual eau de parfum created by Francois Demachy. It is a mix of lush floral woody accents such as vetiver, sandalwood and patchouli, with notes of plum and white flowers, dominated by jasmine.
Why Alicia Keys: Givenchy recognizes Alicia Keys as a divine icon. The artist has worked closely with Givenchy's creative director, Riccardo Tisci, who designed many of her costumes. In the campaign, she wears a made-to-measure gown, 500 hours in the making, at the Givenchy Couture workshop.
Where to get it: Givenchy fragrances are exclusively distributed by Rustan Marketing Corporation and available at department stores.
* * *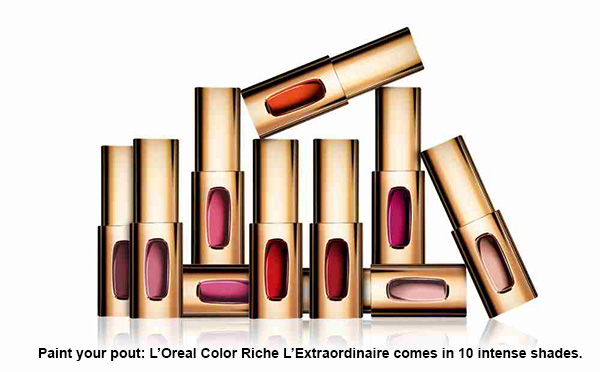 Extraordinary new lipcolor from L'Oreal
Lifestyle Feature ( Article MRec ), pagematch: 1, sectionmatch:
The product: L'Oreal Color Riche L'Extraordinaire
What it is: A new liquid lipcolor from L'Oreal Paris, L'Oreal Color Riche L'Extraordinaire is more intense than a lipstick, more sophisticated than a gloss, and more comforting than lip balm. It uses a blend of oil and color that allows pigments to reveal their full intensity. It comes in 10 rich shades.
Where to get it: L'Oreal Color Riche L'Extraordinaire is available in all L'Oreal Paris counters.
* * *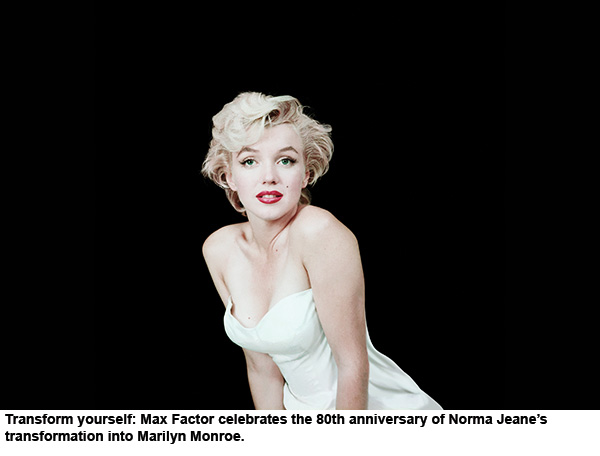 Marilyn Monroe is Max Factor's global glamor ambassador
Why Marilyn?: This year marks the 80th year since Max Factor Jr. transformed regular girl Norma Jeane into iconic beauty Marilyn Monroe. Max Factor the brand celebrates this story with the announcement of Marilyn Monroe as global glamor ambassador. The partnership hopes to inspire women to undergo their personal glamor transformation.
Get inspired: Max Factor makeup artistry icon Pat McGrath is leading a social media campaign, #GlamJan, this January. Max Factor is inviting women to post their most glamorous transformaion selfie using #GlamJan this January — the time of year when women are reimagining themselves and embracing the future.
Where to get it: Max Factor is available at department stores.