An overseas Filipino worker became a millionaire after winning the Big 10 Millionaires Series 184 raffle draw in Abu Dhabi.
Filipina nurse Leilani Quijano del Rosario hit the jackpot of the monthly raffle draw conducted by Big Ticket at the Abu Dhabi International Airport Arrivals area.
Del Rosario was the lone woman among 10 new millionaires awarded Dh1 Million each, or about Php14 Million.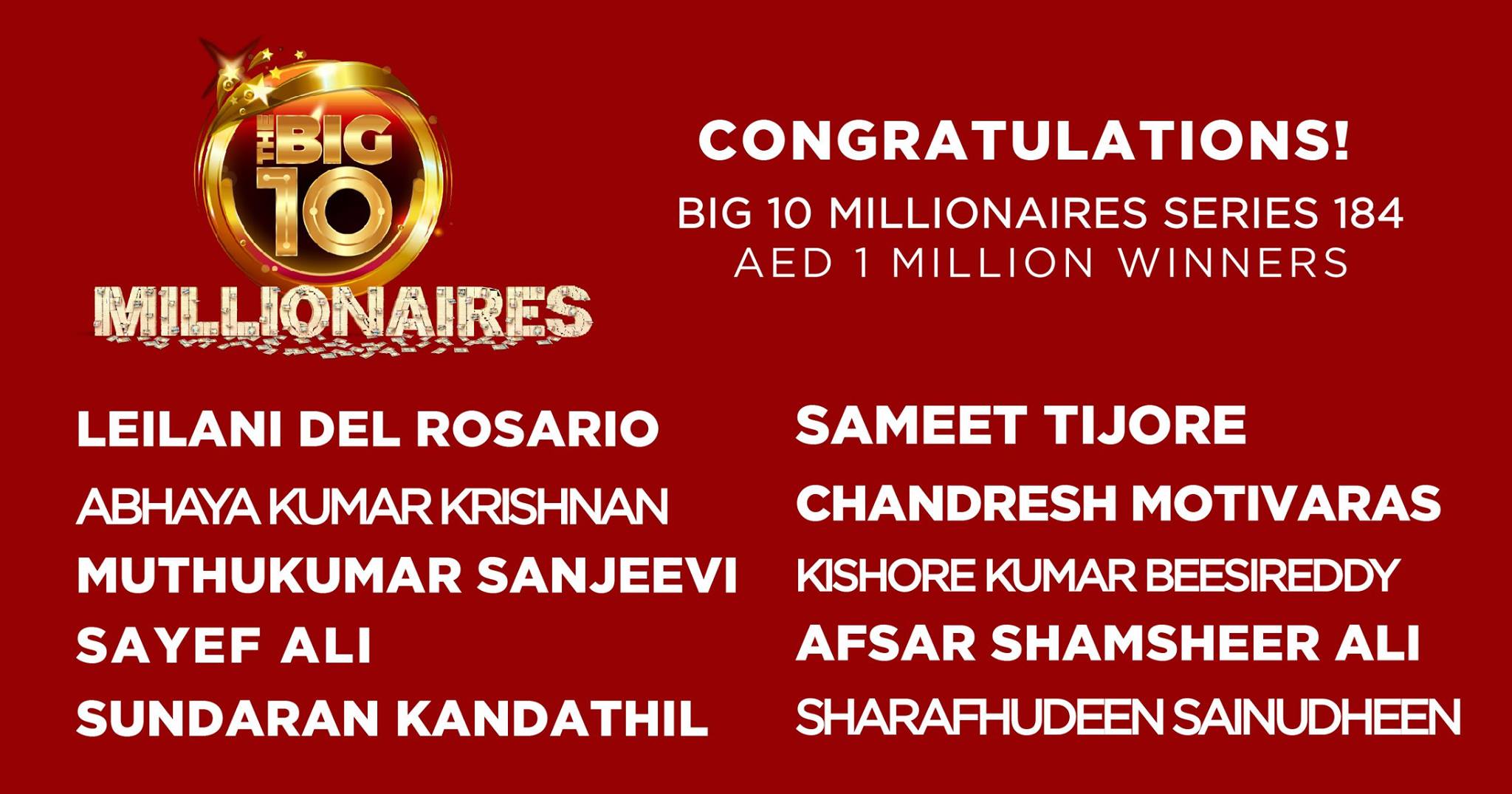 The OFW who has been working in Abu Dhabi for 14 years said "her win was 'unexpected' though she regularly bought tickets for the draw," according to an Expat Media report.
The 47-year-old nurse has also revealed she will use her winnings for the education and living expenses of her three children, and pay off loans in the Philippines.
She also said she will share her cash prize with 15 friends and will only keep Dh200,000 for herself.
Del Rosario joins the major winners list of the longest-running raffle draw in Abu Dhabi which has been giving out cash prizes and luxury items for 25 years.
The post Filipina nurse hits the jackpot in Abu Dhabi raffle draw appeared first on Good News Pilipinas.