Christmas is just around the corner and entrepreneurs know that this is the best time to sell products. For many years, bazaars have been the popular venue to do product testing. Budding business owners would join one to see how the market responds to whatever it is that they have to offer. It's smart and very practical. All they have to do is devote a couple of days versus renting a mall space that would require security deposits and a long-term commitment.
There are success stories wherein brands that began as stalls in bazaars became established businesses that many of us know today. These are Mary Grace Café, Snoe Beauty and S&H Fashion to name a few.
Not even the rising popularity of e-commerce seems to be affecting the attraction of shoppers to bazaars especially during Christmas. If you want to take advantage of the season, Entrepreneur Philippines compiled the bazaar fees around the metro for your guidance.

There are 3 things that greatly affect bazaar rates. The first is location. Renting a space in strategic, sought after venues such as the SMX Convention Center would obviously be more expensive than renting a space in less popular areas. That is one of the reasons why joining the Trendsetter's Bazaar could cost up to Php 2,041.70 per square meter.
The date of the bazaar can also affect the fees. The general rule is the closer the date is to Christmas day, the more expensive it gets because tenants have a bigger opportunity to sell their products at a premium price to cater to last-minute shoppers.
Third is the duration of the bazaar. The longer the running period, the more affordable the fees are on a daily basis. The World Bazaar Festival at the World Trade Center in Pasay runs from December 3 to 22 and costs only Php 536 per square meter a day.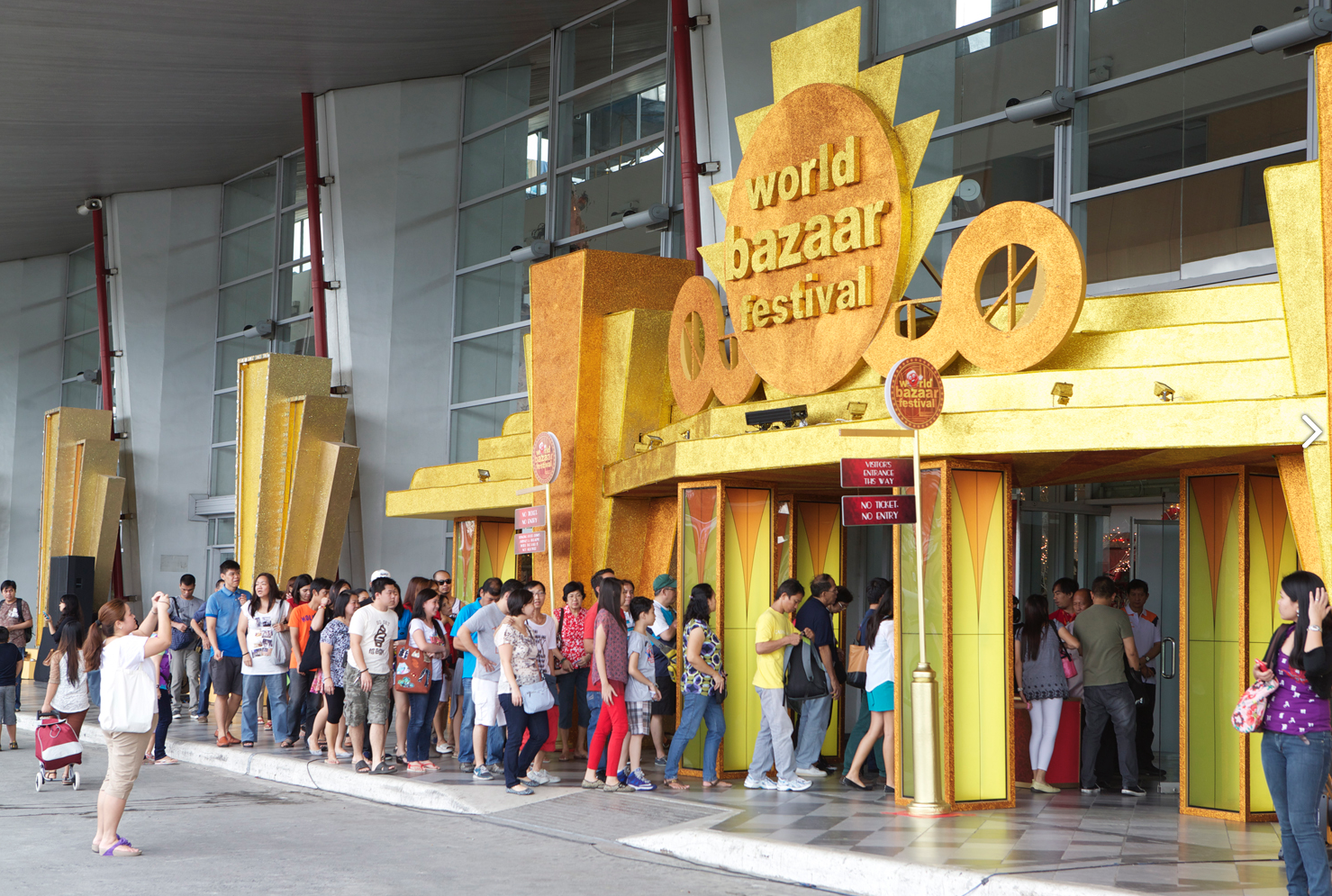 If you are not really looking for a bazaar space but simply want to know where you can shop for presents, take note that higher rent would most probably mean more expensive items since shop owners have to recover the cost. If you are looking to score a bargain, you may want to try bazaars charging affordable fees while running for a longer time period.