Janet Romulon, an evacuee in Tacloban City, braved the strong winds and the heavy downpour of Tropical Storm Urduja. She returned home from the evacuation center last December 16 because her 3 dogs were stuck inside the house and she was worried about their safety.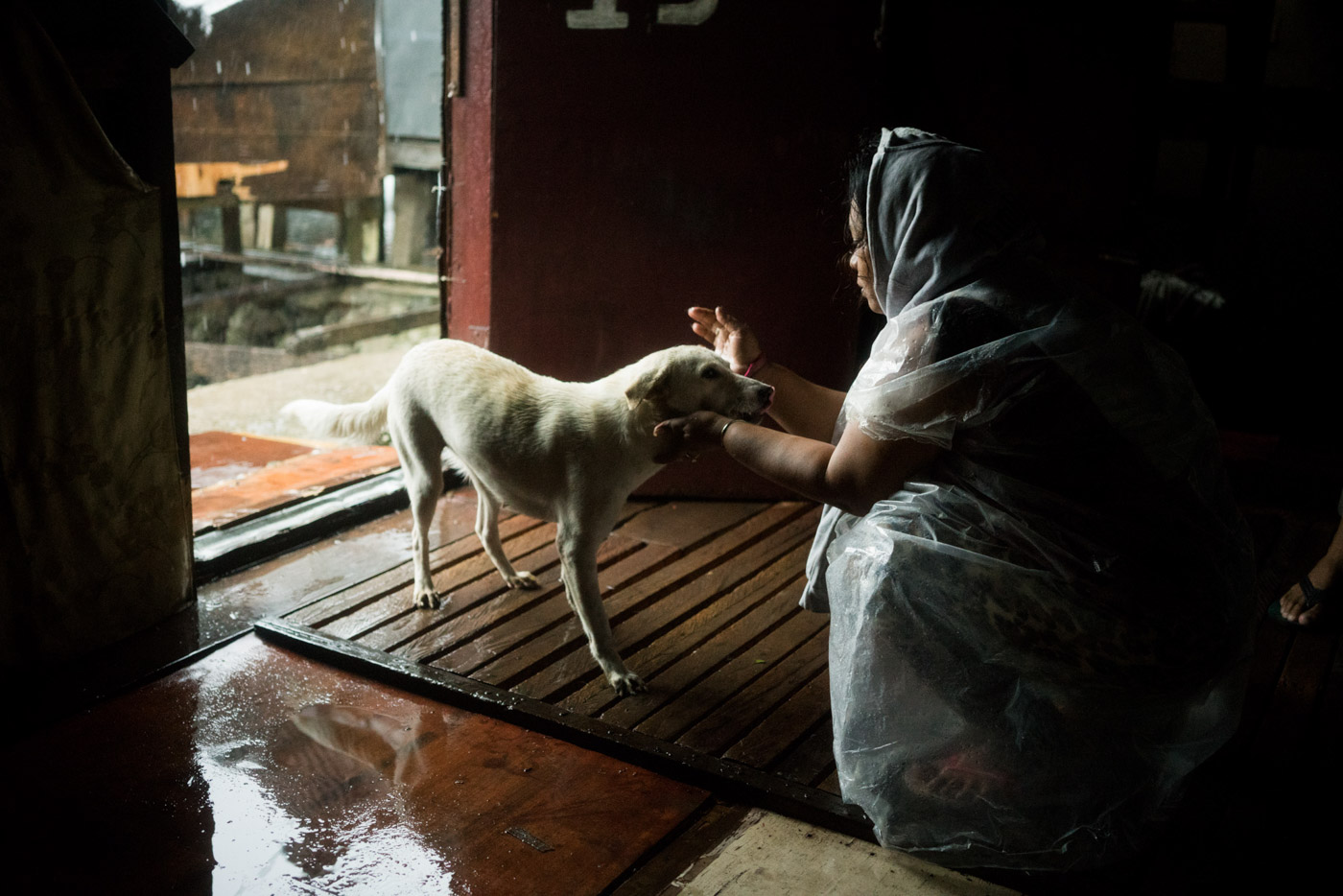 "They're stuck inside the house. I returned to make sure they're all right," Romulon said to Rappler.  We often hear people say that "dogs are family".  Romulon proved it with her actions.
No pets were allowed at the evacuation center where Romulon's family and 750 others sought protection and shelter.
Tacloban was declared under the state of calamity. Eight barangays were hit by landslides and a minimum of 80 barangays were flooded because of the unrelenting rain.
While no casualties have been reported to date, two locals were injured by a landslide.